MyVoice: Views of our readers 1st February 2020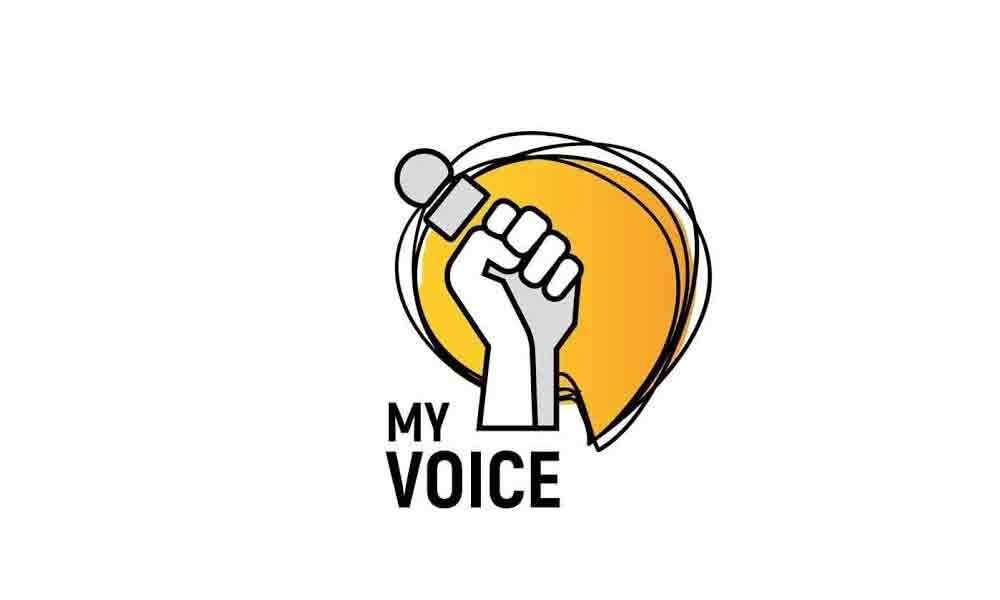 Highlights
MyVoice: Views of our readers 1st February 2020
Justice delayed is justice denied
Being a citizen of this country, I feel unhappy that it has been seven years that Nirbhaya's parents have been fighting for justice to their daughter who was brutally raped and murdered by five savages on a moving bus in India's national capital, sending shock waves across the country.
Even though the death penalty was announced by the Supreme Court, due to the convict-centric laws in case of death penalty, it has been getting delayed for years together.
The death penalty should not be delayed, and it should be executed once the mercy petition is rejected. If not, there is a high tendency that the seriousness of the death penalty will be lost and there are chances that many others would commit the crime underestimating the laws of our country.
There is a high intent immediate need to review such laws and scrap them as soon as possible to provide justice to the victims on time considering their trauma and damage caused, and also to safeguard our country against such severe crimes.
Shivani Muthyala, Hyderabad
Ensure speedy trials in rape cases for fast delivery of justice
It is saddening to note that the capital punishment of the four accused in Nirbhaya rape case is getting delayed for various reasons. The criminal justice system is riddled with numerous problems, including itself as a space in which women don't feel safe or aren't confident about accessing.
The system's misogyny is only made apparent when women hesitate to file complaints against sexual violence, and face harassment when they do step into a police station. Survivors are often harassed by police officers at the time of registering FIRs and are sometimes simply denied the opportunity to register on.
Often, at the time of medical examination, survivors are subjected to dehumanising and outdated practices such as the "two-finger" test, even though the Supreme Court has specifically barred this practice and are met with sexually charged insinuations.
Similar problems with the implementation of justice delivery processes and adherence to the law plague those special courts dealing with cases of sexual violence against children.
A study conducted by the Centre for the Child and the Law (CCL) in Bengaluru on the special courts in Delhi under the POCSO Act, 2012, examined adherence to procedure by the special courts.
It noted that questions posed to survivors are sometimes inappropriate for their age and development, that efforts to ensure the identity of the survivor is concealed are not made, that there is a failure to ensure child survivors are not exposed to the accused, that compensation is awarded in a significantly small number of cases and that victim protection and support programs have too many problems to be effective.
In light of these realities, the idea of punishment as justice becomes redundant when survivors continue to face tremendous barriers at every stage towards accessing justice itself.
A commonly proposed method to help survivors achieve a sense of justice is the conduct of speedy trials. However, this is often done without assessing whether our system is equipped to conduct such trials.
The Indian police force is not sufficiently staffed and does not have adequate resources at its disposal to conduct investigations scientifically, and personnel often resort to torture to recover evidence.
The push for speedy investigations in such a scenario puts undue pressure on an already overburdened system and sets the criminal justice system up for injustice.
Gayathri Manohar, Hyderabad
The Mahatma's healing touch
This is with reference to your editorial 'It's high time understood Mahatma deeper' (Jan 31). He would have concerned himself with the trauma that followed Partition which even he could not avert.
Gandhi's healing touch would have been crucial in settling the millions of refugees and simultaneously addressing the question of Hindu-Muslim amity, the proper resolution of which at that point of time would have perhaps avoided the latter-day conflicts within the country and without.
Being incapable of hatred, Gandhi alone had the moral authority and stature to negotiate this vexed problem at a time when the passions were raw. He would have perhaps worked steadfastly to reforming Hinduism from within, as Swami Vivekananda and others had sought to do earlier.
Pre-Independence, he waged a relentless battle against the evil of untouchability. Regarding it as a greatest blot on Hinduism which "has sinned in giving sanction to untouchability," he had once said, "If it is proved to me that this is an essential part of Hinduism, I for one would declare myself an open rebel against Hinduism itself."
While untouchability has been abolished by law, it may still take time for it to be erased entirely from the psyche of many an individual. I would love to guess, based on Gandhi's belief that pure Hinduism brooks no inequality, that he would have started working against oppressive casteism, widely prevalent even today, the brunt of which is borne by a very large segment of our population.
Local self-government associated with decentralised planning would have been the cornerstone of our development model. In our anxiety for centralised planning — which was indeed necessary at that phase of our development — the ideas of Panchayati Raj were largely neglected.
Even decades after constitutional amendments, progress in this front has been painfully slow. Issues of poor health and sanitation, low levels of literacy, high infant mortality, degradation of environment, and subordination of women, especially in villages, could have been much better addressed through local self-governance.
This has largely been an area of darkness which Gandhi would have illuminated.
Ramcharan Mettu, Khammam
Subscribed Failed...
Subscribed Successfully...