India has potential to emerge as major hub for electric vehicles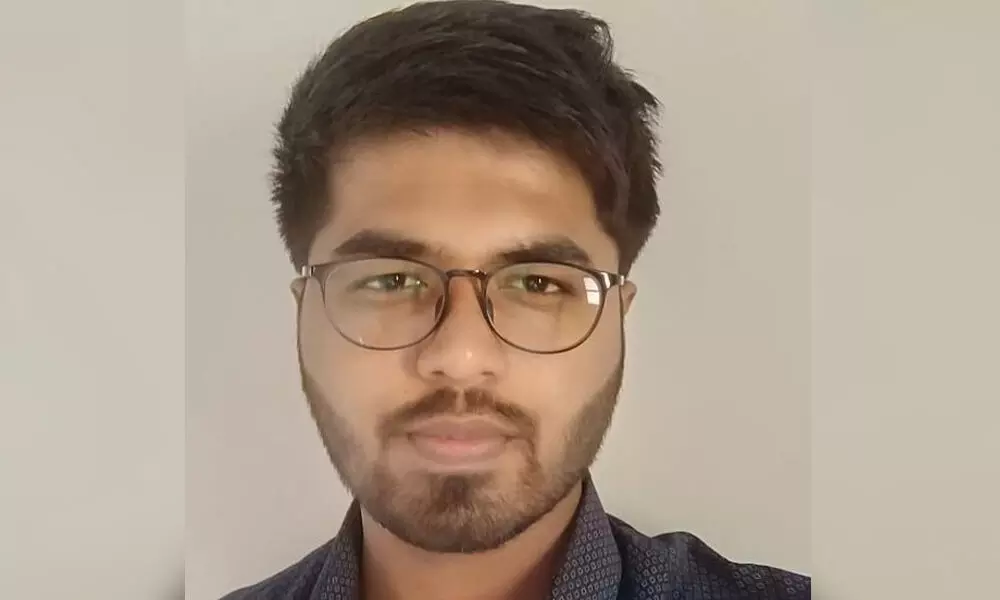 Highlights
Simple Energy, a Bangalore based startup that develops high-performance e-scooters has recently announced the achievement of 230+ kilometers at the Automotive Research Association of India
Simple Energy, a Bangalore based startup that develops high-performance e-scooters has recently announced the achievement of 230+ kilometers at the Automotive Research Association of India (ARAI). The prototype is inbuilt with a 4-kilowatt hour battery pack that has been developed in-house by Simple Energy. The 230+km achieved by the prototype is in the eco mode. The development test was conducted at the Automotive Research Association of India (ARAI), Kothrud, Pune.

The electric vehicle market is expected to grow. Suhas Rajkumar, Founder, Simple Energy, talks to The Hans India about the challenges, market trend and the infrastructure for the adoption of EV in Tier II and Tier III cities.
One of the main impediments in the transition from fuel to electric vehicles is speed and cost. How have you addressed the major gaps?

There has always been a gap in what a consumer wants and what has been given to them. There was no electric two-wheeler which addressed the 'pain' points of long-range, fast charging, and affordable pricing and with it, there was no Indian brand that had its tech. We identified these 'pain' points and in December 2018 we began our journey on a paper to solve this and in 2019 we assembled a small passionate team and worked towards achieving the set goals.
Simple Mark 2 gets 4.2 kWh of usable capacity delivering 9.4 hp of peak power output and 72 Nm of torque. It'll have three ride modes – Eco, Normal, and Sports with a top speed of 100 kmph in Sports mode. It'll do 0-50 kph in 3.2 seconds. The claimed riding range in each mode is as follows: Eco- 260 km, Normal – 220 km, Sport – 180 km.
Your scooters will be launched next year. How is your expectation especially at a time when the automobile industry sector is hit by the pandemic?

The Indian automobile industry has weathered the storm triggered by the pandemic successfully. The last few months have been a great learning experience for us as a startup. We believe Simple Energy is one of the best things that could happen to the automobile industry in our country. As far as the pandemic is concerned, it has not spared any industry. More than the negative aspect, we could say it has made people to buy their own vehicles to commute. Looking at this trend, we are hopeful of getting more orders as EV will be a cost-effective option for its users.
The government's response to EV has been positive. What changes do you see on the ground?
India has the full potential to emerge as a global hub for electric vehicles by 2025. Once the market picks up there will not be any looking back. Now is the time to hustle the ambition to become number one. With the availability of adequate raw materials, reduction in power rates, etc we have a win-win situation. There are problems too that need to be addressed such as charging stations.
With the support of the government, we are hopeful of creating more job opportunities, attracting more buyers, and helping in building the ecosystem faster.
The metropolitan cities are slowly gearing up to build infrastructure for EVs. Do you see any change in Tier II and Tier III cities in terms of demand or adoption of EVs?

As a brand we believe that EV is the future. Although Tier 2 and Tier 3 cities are a few steps behind in the adoption due to reasons like accessibility and affordability, we aim at addressing these 'pain' points by setting up charging stations across the country, at least two showrooms in each city, and also making the product much more affordable than the ones already existing in the market.
Awareness in this space will help in better market penetration.
What is the biggest challenge for EV manufacturers and how you have addressed it?

Challenges would be the availability of components to build a never-seen-before product, high battery costs, and the charging infrastructure.
We have a team that conceptualizes everything in-house. We would also be manufacturing the EV in-house. We use 79-85% local components for production and lithium-ion battery cells are imported from Japan, South Korea, and Taiwan. The core comprises hands who have previously worked with widely known brands, thus designing and building an amazing product from the scratch. Our product Mark 2, will be affordable. We will be setting up fast-charging stations called Simple Matrix in all major cities.
How EVs' will change the dynamics of bike rentals and sharing services especially in the background of last-mile connectivity?

The rapid charging stations will be installed at strategic locations and will be accessible to public. The plan is to tie up with a rental company for the development of a specific product and run a pilot in a few cities by the end of 2021 before launching it nationwide. These solutions are designed to meet the requirements and expectations of last-mile delivery operators, including e-commerce, online food, fleet operators, and courier delivery businesses.
A large chunk of people is impacted daily when it comes to their last mile or first-mile commute. That's a huge problem to solve. So, Simple Energy is driven by the vision of turning India into a greener city via smart, mobility solutions.