Hyderabad: Fiery speeches fail to draw out voters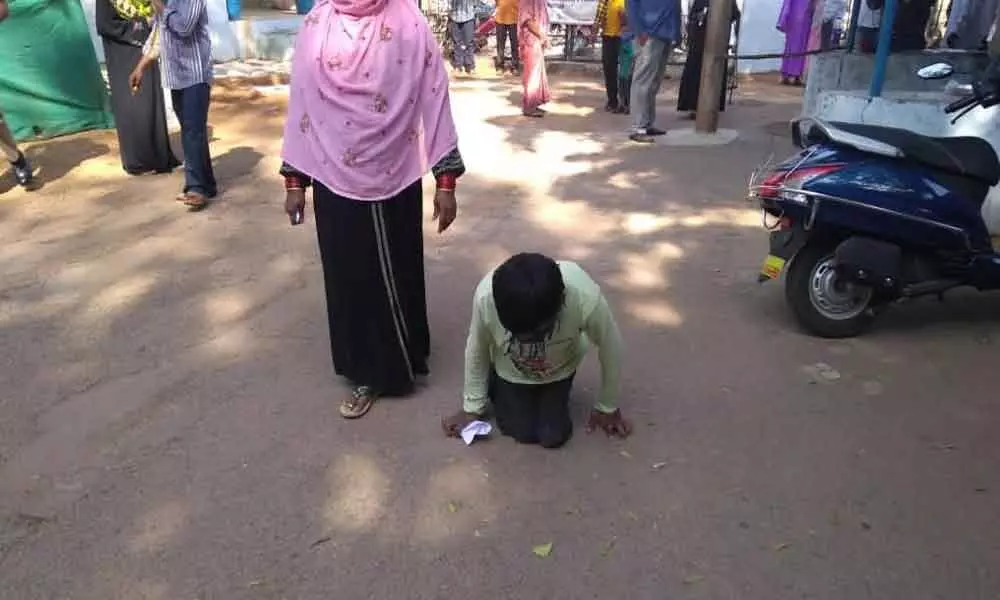 Highlights
Expectations of good turnout fall flat in Old City
Charminar: The 12-day of high-voltage campaign by different party candidates seemed to have cut no ice with common people as their expectations of good turnout fell flat in the Old City.
On Tuesday, the buzz of the election was missing this time as voters were barely visible at polling stations. Areas like Uppuguda, Riyasathanagar, Phisalbanda, Santosh Nagar, Rakshapuram, Edi Bazar, Bhavani Nagar, Yakutpura, Azampura, Chawni, Malakpet and others were seen deserted.
The other parts of the Old City like Moghalpura, Shalibanda, Chandrayangutta, Kanchanbagh, Jangammet, Gowlipura, Talabchanchalam, Kurmaguda, I S Sadan, Ramanastpura, Puranapul, and other surrounding areas witnessed medium voting per cent.
According to State Election Commission, total percentage of voting in the GHMC in 149 divisions was 35.80 per cent by 5 pm. Puranapul, Shalibanda, Kurmaguda, Datterya Nagar witnessed the highest voting per cent in Old City, while Langar Houz with single digit was below in terms of voter turnout.
Even this time as usual, there was a clash of party leaders in most of the polling stations including Azampura, Ghansi Bazaar, Jangammet, Uppuguda, Karwan, Nampally and Puranapul. There was a clash between BJP and MIM workers at a polling booth in Jangammet division, later, police officer controls the situation. Twenty candidates are contesting for victory from Jangammet (ward-45) in Chandrayangutta constituency, which is highest among the 150 divisions of the Greater Hyderabad Municipal Corporation.
In the meantime, a clash was observed in Azampura between MBT and MIM workers. MBT spokesman Amjedullah Khan said "He had identified six passenger autos with women belonging to other areas of old city," he alleged. Amjad also alleged that in booth no 15 and 16 of Azampura division the bogus voters were being mobilised. "Women from other areas like Chawni and Alijah Kotla were brought to Azampura division polling booths to cast the bogus vote. 6 autos which included 4-5 women in each auto were taken into custody by Chaderghat police."
In evening hours, one more clash was witnessed between MIM and TPCC workers in Nampally. It is said that the situation gone out of hand after war of words broke. They attacked each other and later the situation was controlled by police officers.
Additional Police Commissioner (Law & order) D S Chauhan, along with the DCP, south zone, was seen reviewing the arrangements and patrolling the sensitive polling booths in Old City areas.
Interested in blogging for thehansindia.com? We will be happy to have you on board as a blogger.