Hyderabad: GHMC braces for rescue operations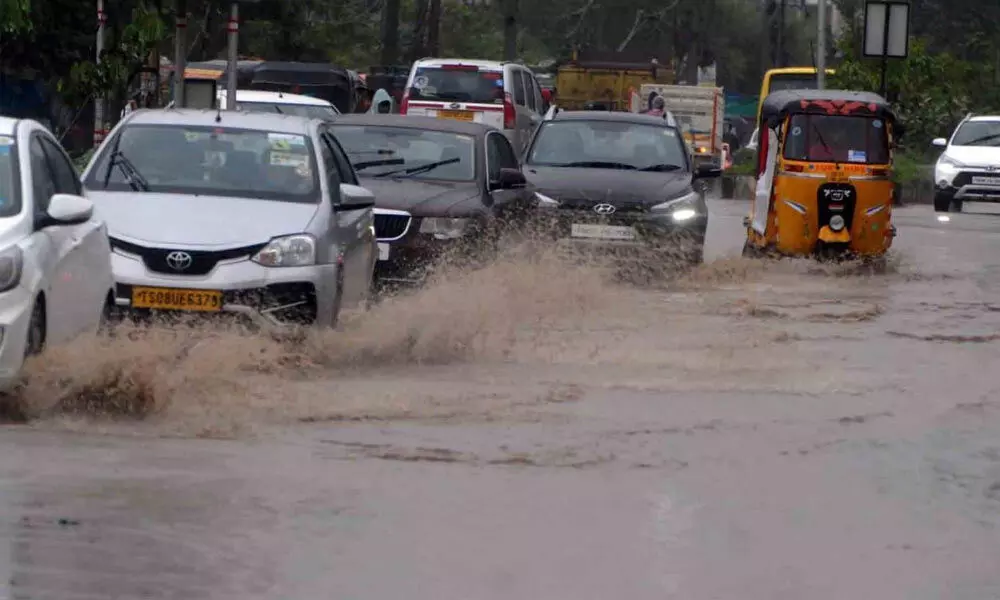 Highlights
Opens 30 relief centres to provide shelter to the evacuated families from low-lying areas
l The public can contact 040-21111111/ 23202813 for any rain-related queries and assistance
Hyderabad: The Greater Hyderabad Municipal Corporation (GHMC) has roped in the monsoon emergency teams for flood related rescue operations in the city. According to officials concerned, the civic body has deployed 195 monsoon emergency teams and opened 30 relief centres to provide shelter to the evacuated families from the low-lying areas.

The Corporation has put the city on high alert and all the Zonal Commissioners and Deputy Commissioners were instructed to be on field level and monitor the situation. The officials were also asked to take up necessary actions in order to handle any possible emergency that might arise.
As the Indian Meteorological Department (IMD) predicted heavy rainfall for the next three days, the civic body has cancelled the leaves of Sanitary Field Assistants (SFA) to Zonal Commissioners.
With the heavy rainfall, the GHMC advised people to stay indoors. The Disaster Response Force (DRF) teams of Enforcement Vigilance Disaster Management (EVDM) wing of GHMC are on field and cleared the water logging at different parts of the city. In case of emergency, the public can call on 040-29555500 for DRF assistance.
Further, the officials were instructed to focus mainly on low-lying areas with possible inundation based on the previous incidents. A control room has been set up at GHMC head office which would be in operational 24X7. The public can contact 040-21111111/ 23202813 for any rain-related queries.
The civic body officials said that the control room of GHMC has received 312 rain-related complaints on Monday, in which the civic body attended and solved 297 complaints.