Hyderabad: PCCF calls for protection of forests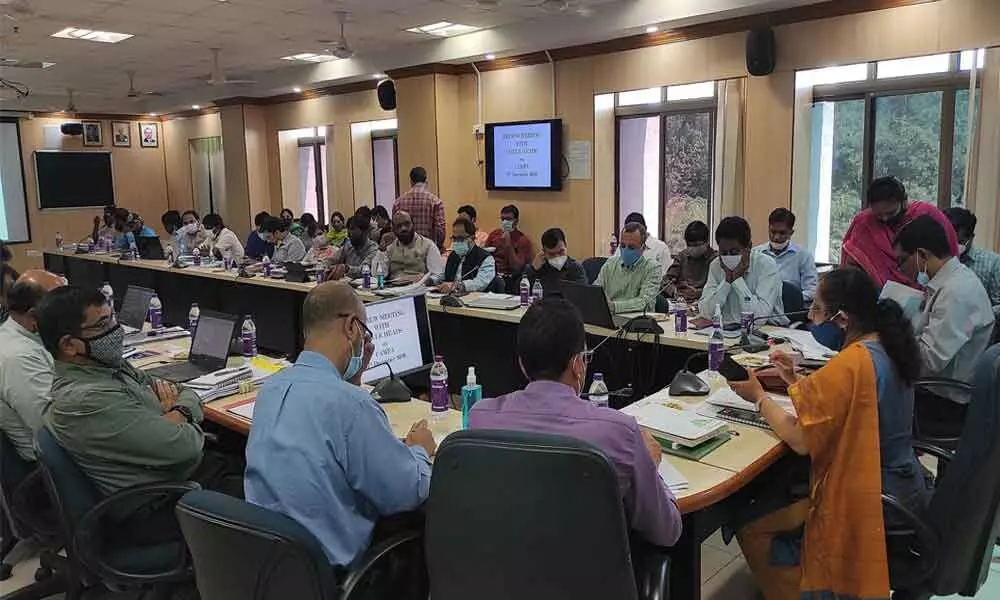 Highlights
The Telangana Principal Chief Conservator of Forests (PCCF), Shoba has directed the department officials to work with the motive of reviving protection of forest cover
Hyderabad: The Telangana Principal Chief Conservator of Forests (PCCF), Shoba has directed the department officials to work with the motive of reviving protection of forest cover. She also called for steps to speed up work of urban parks, as also nurseries for the ensuing Haritha Haram project, across the State, with the objective of achieving the targets.
Addressing the six-month review meeting of the chief conservators of all six circles and DFOs, here on Saturday, which was delayed because of Coronavirus, Shoba asked every officer to give importance to ground-level tours, even while overseeing various works.
The PCCF advised the officials to accord top priority to quality of work, while holding out a warning that action would be taken against those responsible for poor quality. She laid stress on adopting a planned approach in reducing fire accidents with the aim of taking them to the minimum level.
Shoba suggested to local-level officers to visit parks in rural areas with a view to impart technical knowledge and regular cooperation to the field staff for giving a boost to greenery in villages. Referring to the recent movement of wild animals witnessed in some districts, she called upon the officials to be alert, while striving to protect wildlife.
"At the same time, residents of villages on district borders should be suitably advised to avoid man-animal conflict". At the meeting, PCCF Lokesh Jaiswal reviewed with the officials the district-wise Campa funds. Another PCCF R M Dobrial gave suggestions on setting up of more Haritha Haaram works and urban parks.
Among those present at the meeting were PCCF (forest protection) Swargam Srinivas, Additional PCCF Veeragyam Siddanand Kukreti.