Hyderabad: Strays find love & care in new, forever homes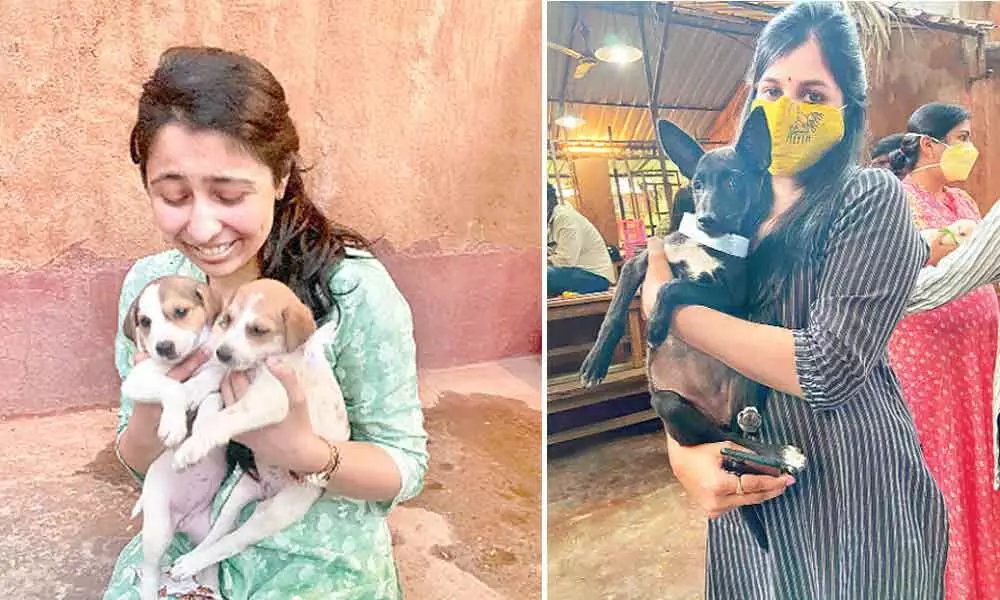 Highlights
The reduced human activity during Covid-19 resulted in strays going hungry with no leftovers from hotels and residences. Observing this, a group of youngsters decided to provide food and water to street dogs
Hyderabad: A small group of dog lovers from Mahendra Hills came together to sterilise and feed the dogs on streets under the name of 'Voice of Voiceless.' Following a campaign online, they are now receiving a good response and hope to spread operations across the city.
After observing that the reduced human activity during COVID-19 reduced their scope of getting food, the group decided to come to the aid of canines. "My heart goes out for these canines who were battling to survive on the busy streets. It helped a great deal in this endeavour of helping the animals, after like-minded people joined hands to do good for the stray animals," said Seema, a team member.
As part of their efforts, more than 100 stray dogs are being taken care of. Various sterilisation drives were conducted with the help of Secunderabad Cantonment Board & Blue Cross Hyderabad.
Voice of Voiceless conducts an adoption drive to help Indian stray pups have a happy home. The recent adoption drive was well-organised – pups were seen mingling with one other and humans were cuddling them. Of the 40 pups that were brought for adoption, 17 could find permanent homes.
"We are very glad to see these pups leave for their new homes. They deserve nothing less than any pedigree dog. I am very happy to be an active member of this group who are trying to do a noble deed," said Pranav. "We are a small group of people from Mahendra Hills Colony, who started this out of our own interest, as roadside dogs were facing tough time during the pandemic and the recent floods.
Even in Covid times we went around the streets to feed the dogs," he added.
Voice of Voiceless is runs its campaign on social media platforms such as Facebook, Instagram and Twitter. "We have future plans to render these services all over the Hyderabad and want to start it as a NGO within a year," said Pranav. Jiya, Malvika, Seema and Usha who joined the cause could not agree more.