IMA condemns brutal rape-murder of vet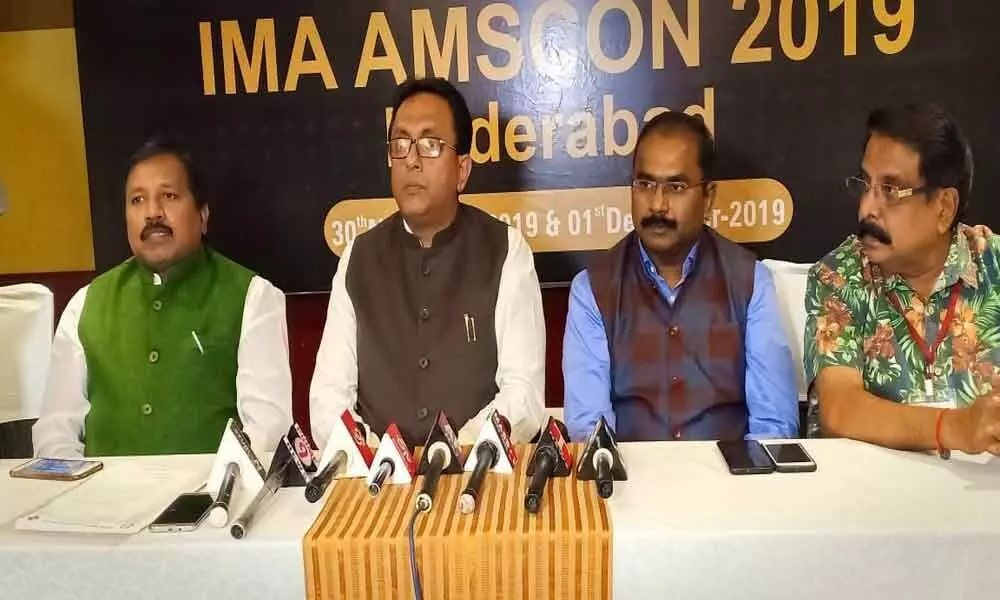 Highlights
Lack of response from CM on the issue so far termed a matter of shame
Abids: The national president of Indian Medical Association and Rajya Sabha Member, Dr Shantan Sen, said that Dr Priyanka Reddy would have been alive, if the police had responded in time. He was speaking at a meeting organised by IMA Telangana state committee here on Sunday.

Speaking at the meeting, Dr Shantanu Sen said that the tragic death of a young veterinarian had moved everyone. He said that the incident occurred due to police inefficiency as no police patrol vehicle reached the spot while Priyanka was waiting helplessly for support.
Condemning the insensitive remarks of the Home Minister Mahmood Ali, he questioned whether they would respond in similar manner if one of their family members was in similar situation. He said that he would raise the issue in the current Parliament session. Lack of response from the state CM on the issue so far was matter of shame, he said.
Dr Shantan Sen demanded that the state government ensure that offenders get severe punishment such that no one in future would dare to commit such crimes. The vice-president of IMA, Dr Jayalal, Praganesh Joshi, Dr Narsing Reddy, former president of IMA, Dr Vijay Kumar, IMA leaders Dr Manju Mehta, Dr Mohan Gupta and others were present.