Top Maoist leader RK dead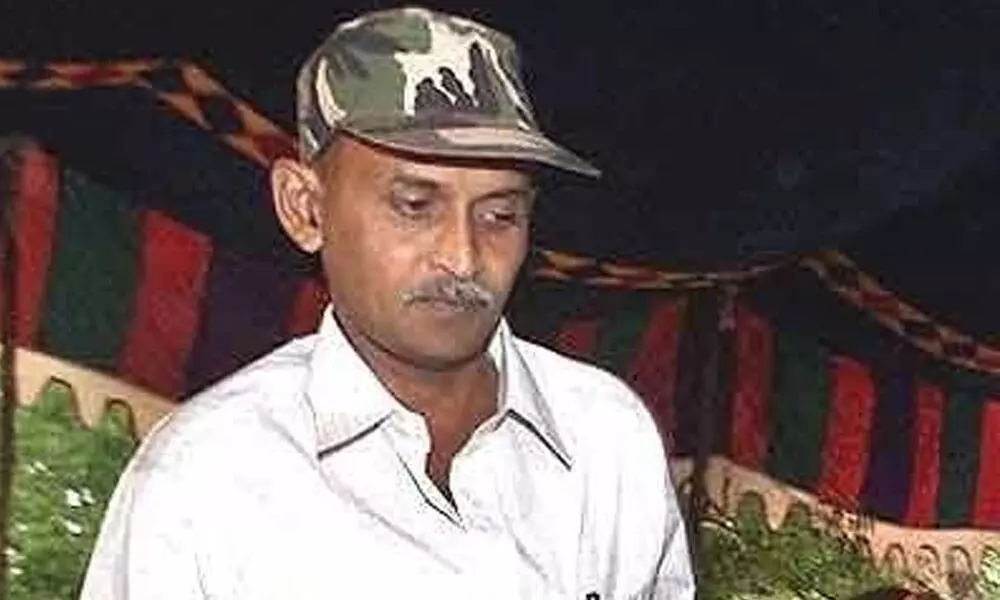 Highlights
The top Maoist leader of CPI (ML), and also Central Committee member of the party, Akkiraju Haragopal alias Ramakrishna, popularly known as RK, died in the forest area of South Bastar region on Thursday. But, the police has not confirmed the death officially
Bijapur/Chhattisgarh: The top Maoist leader of CPI (ML), and also Central Committee member of the party, Akkiraju Haragopal alias Ramakrishna, popularly known as RK, died in the forest area of South Bastar region on Thursday. But, the police has not confirmed the death officially.
According to sources, RK had not been keeping well for the past few days and was bedridden as he had a paralysis attack and had a lung infection. He also contracted pneumonia due to which he was not venturing out and remained in his hideouts.
Ramakrishna was the person who led a delegation of peace talks with the government of the then Chief Minister of combined Andhra Pradesh, YS Rajasekhara Reddy, to broker a peace deal between the Maoists and the government, but the talks broke down and the Maoists went on with their routine.
The Maoist leader also carried a bounty of Rs 1 crore on him and he gave slip to the armed forces four years ago where there was a shootout at Ramaguda in 2016, but he suffered a bullet injury on his leg.
As he was very well aware of the AOB (Andhra Odisha Border) he was tasked with the responsibility of reviving the Maoist cadre in that area and was actively working for the cause. Apart from it, there were also reports that RK was involved in an assassination attempt on the then Chief Minister, N Chandrababu Naidu.