Tirupati: Expose failures of 3 parties, YC cadres told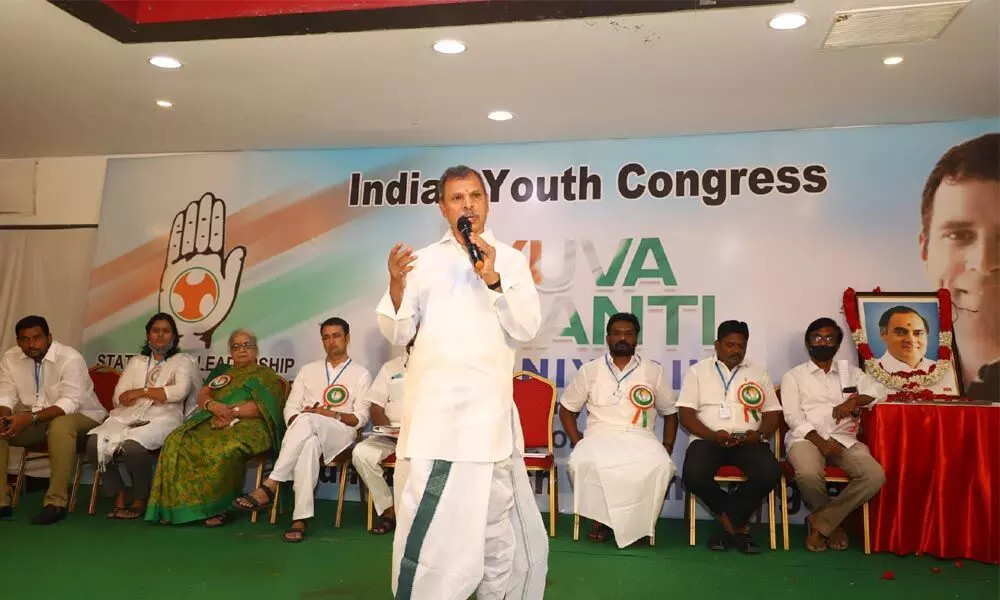 Highlights
State Congress executive president Tulasi Reddy inaugurates 2-day Youth Congress training programme
Accuses YSRCP, TDP and BJP of miserably failing the people on SCS, and funds
Tirupati: Party youth should play a proactive role for the rebuilding of the Congress in Andhra Pradesh, said state Congress working president N Tulasai Reddy while inaugurating the two-day Youth Congress training programme here on Tuesday.
Tulasi Reddy said the two regional parties YSRCP, TDP and the communal BJP proved inimical to the state development and the youth activists should expose these three parties miserably failed to do anything to the state.
BJP betrayed the state by going back on its promises on Special Category Status (SCS), special grant for backward areas development, reimbursement of revenue deficit and slow down of funds to Polavaram project, he said while seeking the youth activists to strive to remind the people on how BJP hindering the progress of the state.
He did not spare the ruling YSRCP from his attack and alleged that SC, ST, BC, Minority and Kapu corporations' funds were diverted by the government to its populist schemes like Amma Vodi and Vahana Mitra to derive political mileage.
Stating that the three capital proposal is a historic blunder, he said the splurging of public money resulted in development initiatives coming to a halt and the government is not even able to repair the roads badly damaged in the recent rains causing hardship to the people.
AP Youth Congress president Rakesh Reddy said that on the directive of All India Youth Congress the two-day training camp is being organised in all states for youth activists and AP is first to conduct the training on various issues for preparing them for a sustained struggle against the anti-poor governments in the centre and in the state and also strengthening party.
AICC secretaries Meyappan, Christopher, AICC member K Pramila, PCC general secretary D Rambhupal Reddy and others were present.