Tirupati: SVVU signs agreement with IIL for foot rot disease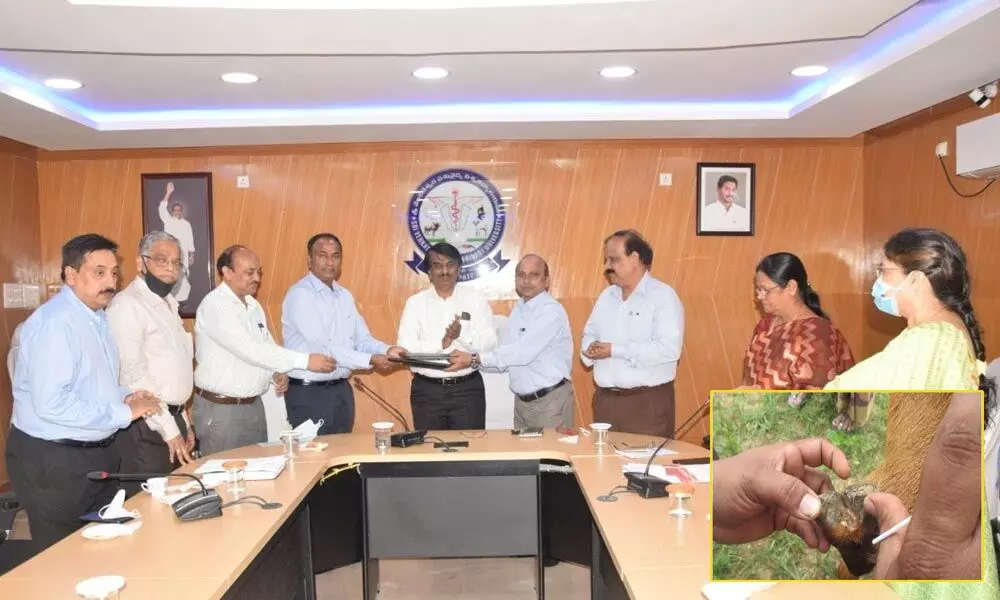 Highlights
The MoU will result in development of vaccine which will be commercially produced in 2-3 years
Foot rot disease chiefly afflicts around 15% of goat and sheep population with mortality rate of around 3%
The afflicted animals show signs of lameness, loss of body condition, reduced wool and meat yield and fall in fertility
Tirupati: Sri Venkateswara Veterinary University, Tirupati has conducted extensive research on foot rot disease among sheep and goats caused by Dichelobacter nodosus bacteria and developed protocol for development of trivalent vaccine at laboratory level. For transfer of technology for production of trivalent vaccine on commercial scale, SVVU has entered into a memorandum of understanding (MoU) with Indian Immunological Ltd, Hyderabad, on Tuesday.
The commercial vaccine will be available in field level in 2-3 years after completion of statutory approval from the government and other regulatory bodies. The MoU was signed by Dr T Madhava Rao, registrar of SVVU and Dr Anand Kumar, MD of Indian Immunological Ltd in the presence of Dr V Padmanabha Reddy, vice-chancellor, Dr P Eswara Prasad, director of research, Dr Rajendra, R&D head of IIL .
SV Veterinary university vice-chancellor P Padmanabha Reddy told The Hans India, "Foot rot is a highly contagious and economically impactful disease of ruminants, especially sheep and goats. The disease is characterised by an exudative inflammation followed by necrosis of the epidermal tissues of the interdigital skin and hoof matrix, which results in separation of the hoof from the underlying soft tissue".
In view of that the university was keen to develop vaccine for prevention of foot rot disease in sheep as well as in goat population across the country, specially in our state where the sheep and cows were in large numbers, the VC added.
He said that rot disease is a chronic infection causing inflammation of the epidermal tissues of the hoof resulting in affected animals exhibiting lameness, loss of body condition, reduced wool and meat production and decreased fertility.
"The vaccine will benefit lakhs of sheep and goat farmers in the country as the disease is prevalent to the tune of 15-16 per cent of sheep and goat with mortality of around 3 per cent. This is going to augment the productivity of sheep and goat population, " Padmanabha Reddy said.