Tirupati: White paper released on properties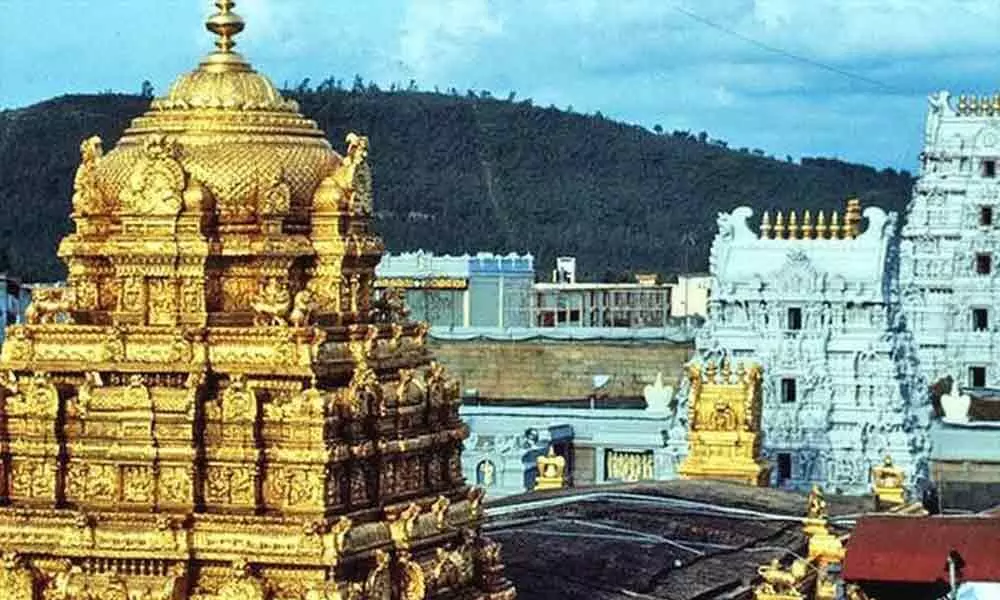 Highlights
Following its Trust Board decision, the TTD released the white paper on its 1,128 landed properties with a total extent of 8,088.89 acre
Tirupati: Following its Trust Board decision, the TTD released the white paper on its 1,128 landed properties with a total extent of 8,088.89 acre.
The details of the landed properties including agriculture and non-agriculture were placed on TTD's website.
In a release on Saturday, TTD said that the details also include the lands sold by TTD since 1974 with survey number and extent of the lands, place and also TTD trust board decisions approving the sale of lands donated by devotees to TTD and the amount got through the sale of the lands.
The paper revealed that from 1974 to 2014, 141 lands to the extent of 335.23 acre were sold by TTD.
The lands include 61 agriculture lands totalling 293.02 acre and 80 non-agriculture lands with a total extent of 42.21 acre.
In all, TTD had got Rs 6,13 crore through the sale of lands. The remaining landed properties with TTD as on November 28 are 987 to the total extent of 7753.66 cents including agriculture 172 (1792.39 acre) and non-agriculture 815 (5961.27 acre).