TTD SRIVANI Trust donations cross Rs 100 crore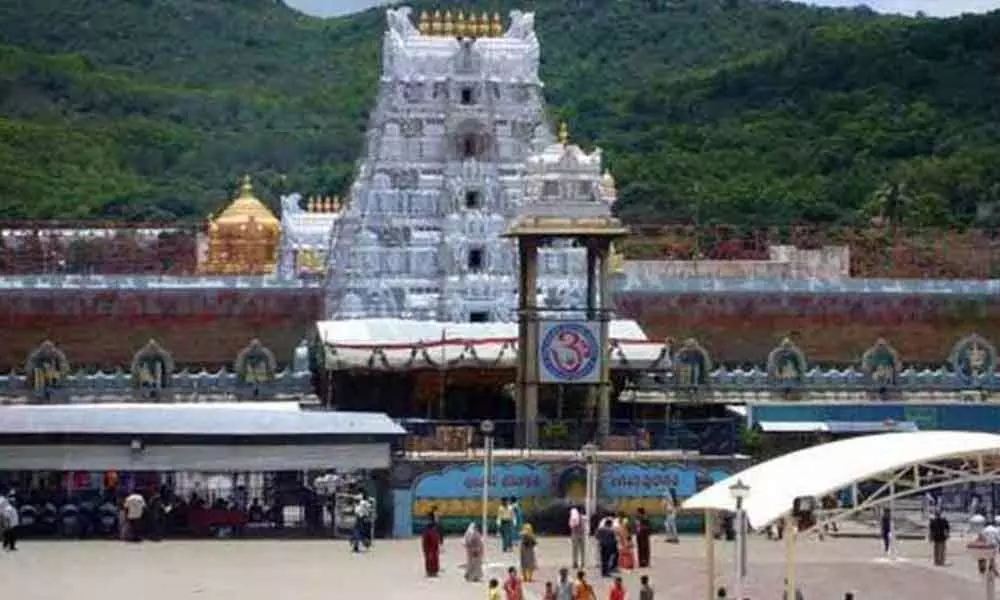 Highlights
The trust is set up in 2019 for construction of Sri Venkateswara temples, renovation and repairs of ancient temples and also to support the temples to conduct the daily rituals
TTD introduced VIP break darshan facility to the donations to the trust
Tirupati: The donations to the TTD SRIVANI (Sri Venkateswara Alayala Nirmana) Trust crossed Rs 100 crore with more pilgrims opting it for darshan of Lord. The TTD set up the trust in 2019 for construction of Sri Venkateswara temples, renovation and repairs of ancient temples and also to support the temples to conduct the daily rituals, Nithya Kainkarymas of Doopa, Deepa and Naivedyams.
The TTD introduced VIP break darshan facility to the donations to the trust which saw the donations soaring leading to the total donations cross Rs 100 crore.
It is interesting to note that though the booking of SRIVANI trust donation linked darshan was suspended for 93 days from March 21 to June 22 last year due to pandemic, the trust was able to reach Rs 100 crore mark mainly due to Vaikunta Ekadasi fete and also due to growing popularity for the donation linked darshan as the pilgrims get VIP break darshan without any recommendations. The pilgrims will get a VIP break darshan against the donation of Rs 10,000 to the trust with a limit of 9 tickets but he has to pay Rs 500 additionally for each ticket for the darshan.
The tickets are available both offline across the counter set up in Tirumala and also online which is more as pilgrims from across the country booking the ticket in advance for assured darshan of the Lord.
Temple sources said TTD netted an income of about Rs 20 crore through SRIVANI Trust donations during the 10-day Vaikunta Dwara Darshanam which was concluded last week.