Suspension of Parliament unlawful: UK top court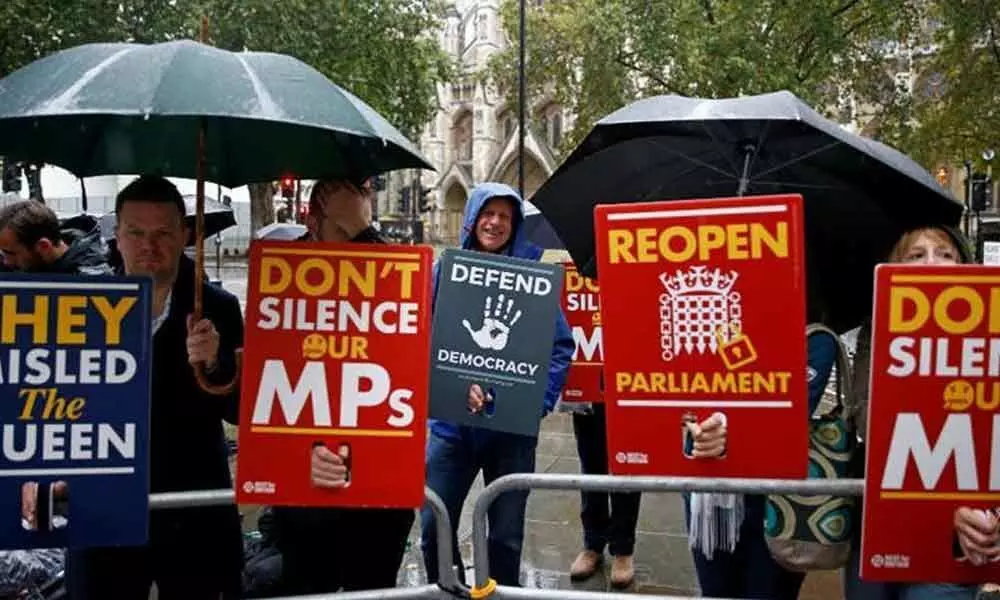 Highlights
PM Boris Johnson rejects the Supreme Court's humiliating judgment, refuses to resign and denies lying to the Queen
11 most senior judges find PM Boris Johnson gave wrong advice to the Queen when asking her to prorogue
London: The UK Supreme Court has ruled that Prime Minister Boris Johnson's advice to the Queen that parliament should be prorogued for five weeks at the height of the Brexit crisis was unlawful.
The unanimous judgment from 11 justices on the UK's highest court followed an emergency three-day hearing last week that exposed fundamental legal differences over interpreting the country's unwritten constitution.
'We in the UK will not be deterred from delivering the will of the British people. I strongly disagree with this decision of the Supreme Court.
I have the upmost respect for our judiciary but I don't think this was the right decision I think that the prorogation has been used for centuries without this kind of challenge," Boris Johnson said
The momentous decision was read out by Lady Hale, president of the supreme court.
Unusually, none of the parties were provided with advance copies of the judgment due to its sensitivity. Only seven of the 11 justices who heard the case were present in court.
The first legal question the judges had to resolve was whether the prime minister's decision – exploiting residual, royal prerogative powers – was "justiciable" and could consequently be subjected to scrutiny by the courts.
The English high court declined to intervene; the Scottish appeal court concluded that judges did have legal authority to act. The supreme court supported the Scottish interpretation.
Delivering judgment, Hale said: "The question arises in circumstances which have never arisen before and are unlikely to arise again."
Then, giving the court's judgment on whether the decision to suspend parliament was legal, Hale said: "This court has … concluded that the prime minister's advice to Her Majesty [ to suspend parliament] was unlawful, void and of no effect. This means that the order in council to which it led was also unlawful, void and of no effect should be quashed.
The Prime Minister will now be forced to dash across the Atlantic from New York tonight to face the Commons tomorrow, where MPs led by Labour leader Jeremy Corbyn will demand his resignation and could call a vote of no confidence to topple his premiership.
Corbyn said he hoped 'the shortest-serving prime minister there has ever been' - but again refused to agree to a general election until Mr Johnson
To thunderous applause and shouts of 'Johnson out!', Corbyn said: 'So obey the law, take no deal off the table, and have an election to elect a government that respects democracy, that respects the rule of law and brings power back to the people, not usurps it in the way that Boris Johnson has done.'
Subscribed Failed...
Subscribed Successfully...