"Don't make T demand a poll issue"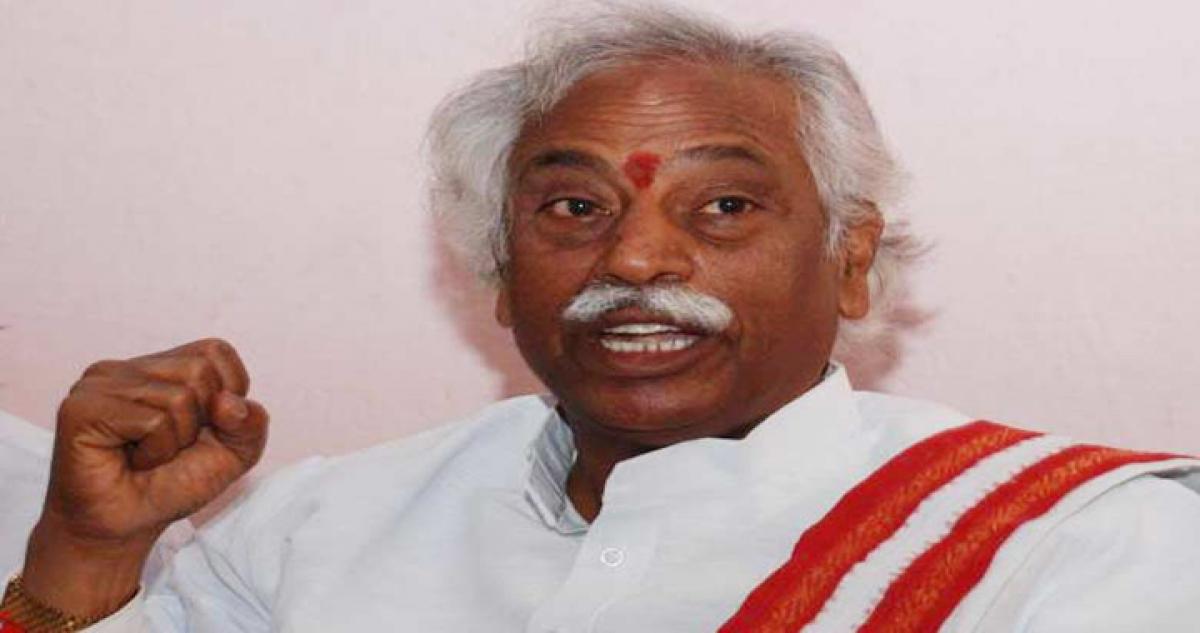 Highlights
Representatives from different parties attend a national seminar jointlyA organised by TVV, T NRI Forum and TJF Hyderabad: Political parties are...
Representatives from different parties attend a national seminar jointlyA organised by TVV, T NRI Forum and TJF
Hyderabad: Political parties are using the Telangana demand for their own gains, observed various speakers at a national seminar titled 'Telangana demand- Role of national parties' held here on Monday evening. They exhorted the political outfits not to make the separate statehood demand an election agenda.A Representatives from various national parties took part in the conference that was jointly organised by the Telangana Vidyavanthula Vedika (TVV), Telangana NRI Forum and Telangana Journalists Forum (TJF).
Either the BJP or Congress could realise the Telangana statehood dream, observed, Bandaru Dattatreya, the new national vice-president of the saffron party. He reminded that Congress has been deceiving the people of Telangana on this issue for the past five decades. Dattatreya assured that the BJP-led NDA government would fulfill the aspirations of 4.5 crore people of Telangana after regaining power in 2014.
Meanwhile, Bahujan Samaj Party national secretary Prof. Suresh Manya has reiterated his party's unequivocal support for Telangana. "The architect of our Constitution, Dr B R Ambedkar, advocated formation of smaller states for better administration and our party fully agrees with it," he said. The BSP leader urged political parties not to play with the sentiments of the people.
CPI leader Chada Venkat Reddy also echoed the same sentiments. He vowed that left party would raise the issue at the national level. Telangana Journalists Forum convenor Allam Narayana blamed the contradicting and opportunistic statements of the politicians for the suicides taking place in the region.
TVV president Mallepalli Lakshmaiah has announced that his organisation would strive for organising a seminar on Telangana in the national capital for which presidents of all national parties would be invited. Meanwhile, intellectuals Rama Melkote and Ghanta Chakrapani urged Bandaru Dattatreya to ensure that the saffron party would make Telangana a national issue. Representatives of Rashtriya Lok Dal, Janata Dal (United), NCP and Forward Bloc also expressed their support for Telangana.