Telangana: A land well-endowed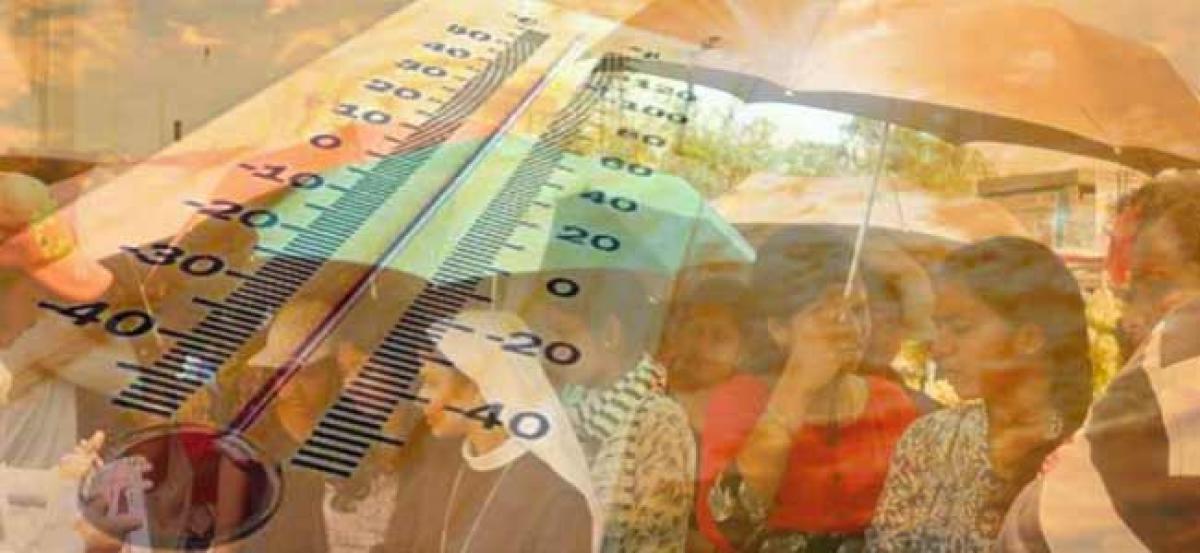 Highlights
Telangana, a region designated to be the 29th state of India, has a turbulent history. It has become synonymous with struggles and sacrifices of its people over their problems since the middle ages.
Telangana, a region designated to be the 29th state of India, has a turbulent history. It has become synonymous with struggles and sacrifices of its people over their problems since the middle ages. The region is well endowed with natural resources and the people are hard working. Yet they remain backward due to a variety of reasons. In the recent times after independence of the country, with the belief that a separate state could be a solution to the issues confronting them, they have been waging incessant movements for the purpose. That at last appeared to have fructified with the Congress Working Committee (CWC) and the Coordination Committee of the United Progressive Alliance (UPA) on July 30 deciding in favour of a separate Telangana state. In this context here is a profile of the region
The rocks, soils, minerals and rivers
Telangana is situated between 15- 50 to 19-50 latitudinal degrees and 77-15 to 81-50 longitudianal degrees. Its total area is 1,15,070 sq km. Geographically the region can be divided into three main areas. They are: 1) Mid- Godavari basin, 2) Plateau of Telangana and 3)Mid- Telangana which is 150 to 300 metres above the mean sea level.
Mid-Godavari Basin is the area from where the River Manjira joins the River Godavari upto Bhadrachalam and Asifabad in Adilabad upto Khammam plateau. IN this zone Pranahitha and Sabari rivers also join Godavari. Part of this area is hilly and has dense forests.
Telangana plateau is about 600 metres above mean sea level. The central part of this area is also called Golconda plateau.
Mid-Telangana region is spread between Telangana plateau and mid-Godavari Basin. Height of this area from the mean sea level is about 150 to 300 metres. It is partly hilly. The Northern part of it is known as Warangal plateau while Southern part is called Nalgonda plateau. Telangana has several mountain ranges.
They are Satmala ranges and hills of Nirmal in Adilabad district, Chandragiri mountains and Pakala hills in Warangal district, Balaghat ranges in Mahabubnagar district, Anantagiri hills in Ranga reddy district, Sirnapalli hills in Nizamabad district Kandikal and Rakhi mountains in karimnagar district. Eastern Ghats are extended into Khammam district. Sahyadri ranges are also extended into Telangana. Several rivers and streams including Musi and Kagna have taken birth in these mountains.
Geological Survey of India has graded the rocks of Telangana into four categories. They are Orchian Rocks, Vindhya Rocks, Gondwana Rocks and Dravidian Rocks. Peninsular Gneissic Complex Rocks are also abundant in the area.At places one can find Deccan Traps also.They are of several varieties and are being exported for commercial purposes in the recent years, which is affecting the environment of Telangana. The soils of Telangana are mostly of red soil variety. In addition to that there are black cotton soils, laterite soils and others. Red soils cannot withstand drought conditions. Since rain waters go deep into the earth the moisture is not available for plants and crops. That is the reason why agriculture in this reason is backward and farmers depend on bore wells.
Due to the height of these plateau lands the rainfall during Monsoon in less than 150 cm and temperatures hopbver between 45 celsius maximum to 15 celsius minimum. The seasons are four. In addition to the summer, monsoon and winter, the period of October- November is considered season for withdrawal of monsoon.
Telangana has two main rivers—Godavari and Krishna. Others are Musi, Dindi, Paleru, Munneru, Halia and Peddavaagu (on Krishna) and Manjira, Pranahitham, Penganga, Vardha, Maneru and Kinnerasani (on Godavari). Besides this Pakala, ramappa and Laknavarm are some of the major irrigation tanks built by Kakatiya kings in Telangana. The projects constructed by Nizam Nawabs are Mahabub Nahar, Fateh Nahar, Pocharam cheruvu, Paller, Nizam Sagar, Pendri Pakal, Dindi, Upper Manair and Koil Sagar on different rivers.
In addition to this Sriram Sagar, Thotapalli, Gouravelli, Singur, kadem, Yellampalli Devadula and Pranahitha- Chevella, Rajolibanda Diversion Scheme, Nagarjunasagar, Jurala, Dummugudem, Kanthanapalli are the other major and medium projects that are built or planned. Additionally different districts have a number of small scale projects.
Telangana has several valuable mineral deposits. Some of them are coal in Adilabad, Karimnagar, Warangal and Khammam districts, iron ore in Khammam, Warangal and Adilabad districts, asbestos in Mahabubnagar, barytes in Mahabubnagar district, copper deposits in Khammam district, lime stone in Adilabad, Mahabubnagar, Ranga Reddy and Nalgonda districts various kinds of rocks and stones in Nalgonda, Ranga Reddy, Warangal and Adilabad and manganese in Adilabad are some of them.

Some basic data
Land under cultivation 57.02 (in lakh hectares)
Irrigation facilities 28.64 (in lakh hectares)
Cultivation under bore wells 21.57 (in lakh hectares)
Food grain production 75.01 (in lakh tonnes)
Power generation 13.082 (Million kilowatt hrs.2011-12)
LT power connections 95.22 (In lakhs)
Power consumption 20.584 (LT million kilowatt hrs)
Agri power connections 16,83,38,000
Literacy 66.46%
Primary schools 26,507
Upper Primary 6,478
High Schools 9,852
Employees (in lakhs) 6.09
Workers (in lakhs) 164.53)
Roads (national, in km) 1,595
Roads (state, in km) 3,295
Roads (dt, in km) 12,389
Roads (rural, km) 7,348
Dt hospitals 8
Regional hospitals 29
Community hospitals 127
Primary Health Centres 668
Health sub-centres 4,833
Crops
Food crops: Rice, Jowar, Peanuts, Groundnut, Blackgram, Gingelly, Greengram, Redgram, Ragi, Corn, Horesegram, Millets etc.
Cash crops: Cotton, Turmeric, Sugar cane, Tobacco, Onion, Cashew, Chillies etc
A long history
As per the recorded history, Telangana was first ruled by Satavahana kings for 439 years from 221 BC to 218 AD. Their capital was located at Eligandala of present Karimnagar district. Later kakatiyas ruled from 1158 AD to 1322 AD with Warangal as their capital. Qutubshahis were the next major rulers from 1512 AD to 1687 AD. Golconda was their capital. From Hyderabad city Asafzahis ruled from 1724 AD to 1948 AD.
It was during the Asafzahi rule that Circars were given over to the British East India Company in 1766 and Rayalaseema was ceded to them in 1799. After the liberation of Hyderabad state in 1948 ,soon after independence in 1947, the State of Hyderabad remained as a separate state up to 1956. On November 1 of 1956 the Telangana region of Hyderabad state was merged with the Andhra state and a new state was formed in the name of Andhra Pradesh.
Not a 'Small' state
There are arguments that Telangana will be a small state and if the country is fragmented into small states it will adversely affect the unity and integrity of India. Some also say Telangana state will not be a viable one since it will be 'small state'. But a look at the facts goes to show that these contentions do not stand the scrutiny.
The total area of Telangana is 1,14,840 sq km. Out of 35 states and union territories (excluding Telangana) in the country, as many as 24 have lesser area than this. Even some of the states that are considered to be 'major' ones—Kerala, Punjab, Assam, West Bengal and Bihar-- Telangana has much larger area. Similarly, population wise (2001 census), Telangana has more people than 23 other states. Its population was 3,06,996,566 in 2001.
Industrially well dev.
Some of the major industries and companies located in the region. They include both public and private sector units.
1)Visaka Industries 2)GVK Group 3) Pennar Group 4) Gmr Group 5) Nagarjuna Group 6)Lanco Group 7)ACC Cements 8)Rasi Cements 9)Bhagyanagar Group 10) Vijaya Textiles 11) Sanghi Group 12)BHEL 13)ECIL 14)NFC 15)Singareni Collieries 16)VST Group 17) Sirsilk 18)Bhadrachalam Paper Boards 19)NTPC 20)HMT Bearings 21)Power Grid Corporation 22)Midhani 23)BDL 24)HAL 25)NRSA 26)Microsoft 27)Google 28)Infosys 29)Wipro 30)TCS 31) Dr Reddy's 32)Natco 33) Bharat Biotech 34) Shanta Biotech 35) Hetero Drugs
Power projects
Srisailam (left) hydro , Mbnr dt. 900
Kothagudem thermal, Kha 1,000
Kakatiya thermal, Wgl 500
Ramagundam thermal(b), Karim 62.5
Lower Sileru hydro, Kha 460
Priyadarshini Jurala hydro,Mbnr 234
Nagarjunasagar hydro ,Nlg 815.6
Nagarjunasagar left canal hydro,Nlg 60
Pochampad hydro, Nzb 36
Nizamsagar hydro, Nzb 10
Singur hydro, Medak 15
Kakatiya hydro, Nzb 9.16
Lalbahadur hydro, Nlg 2
Jurala solar, Mbnr 1
Kakatiya thermal stage 2, Wgl 600
Places of worship
Bhadrachalam Srirama Devalayam
Vemulawada Rajarajeswra Swami
Basara Saraswathi Devalayam
Yadagiri Lakshminarasimha Swamy
Warangal Bhadrakali
Thousand Pillared Temple, Hanumakonda
Shaiva Temple, Keesaragutta
Mecca Masjid, Hyderabad
Medak Church
HISTORICAL PLACES
Kakatiya fort, Warangal
Golkonda Fort, Hyderabad
Qutubshahi Tombs
Paigah Tombs, Charminar