Call for better awareness on road safety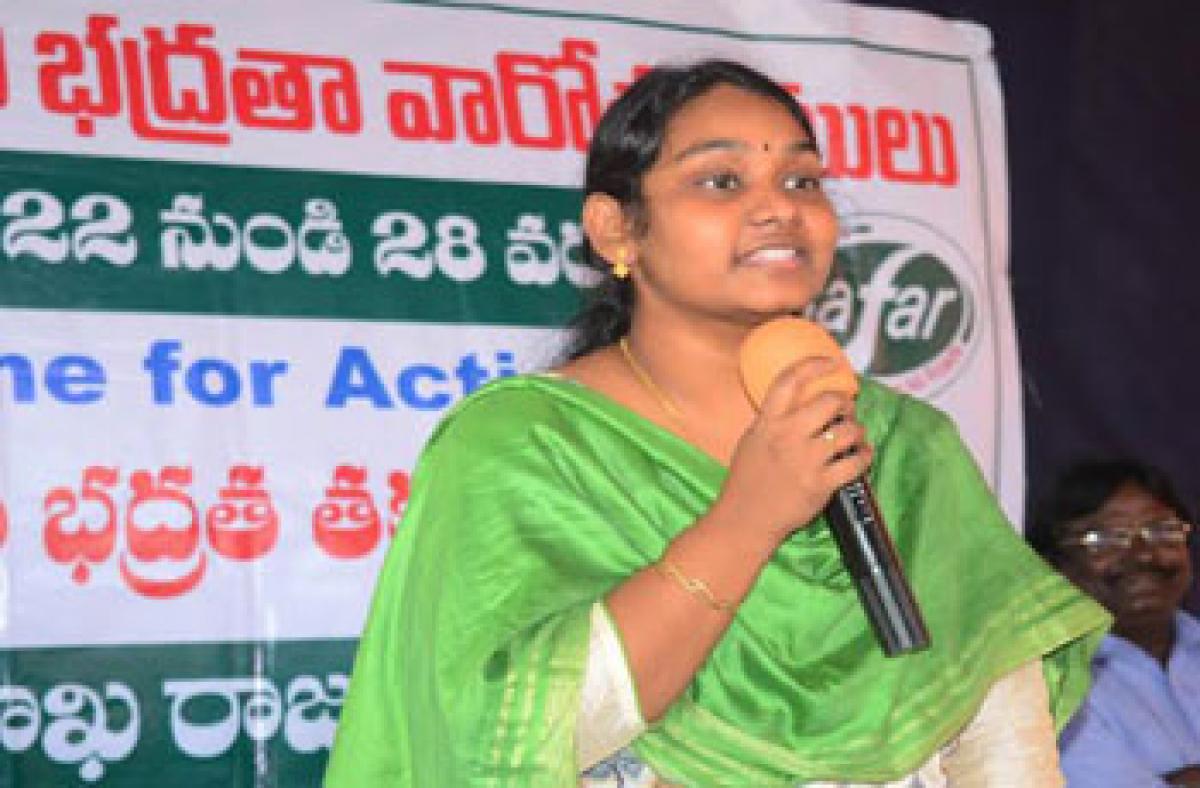 Highlights
RTO Siri Anand stresses on the imperative need to follow traffic rules and road safety and take an active role in spreading the message to other road users
RTO Siri Anand stresses on the imperative need to follow traffic rules and road safety and take an active role in spreading the message to other road users
Rajahmundry: The Road Safety Week, which began on January 22, concluded on Thursday. Several students and their parents attended the valedictory function held at RTO office in Rajahmundry. Speaking on the occasion, RTO Siri Anand appealed to people, particularly the student community to follow traffic rules and regulations in order to avoid accidents. She attributed the alarming rise in road accidents to lack of awareness of traffic rules. She said the observance of "Road Safety Week" was an attempt to raise awareness among road users on traffic rules.
The RTO made it clear that wearing of helmets and seat belts is compulsory, and stressed on the need to increase awareness about traffic rules, particularly in the rural areas. She said that people were either losing their lives or suffering from permanent disability for ignoring traffic rules. She explained that many programmes, including releasing road safety material, holding awareness programmes in colleges, schools, street plays on road safety measures, medical camps and awareness programmes were conducted throughout the week.
He said a majority of the deaths were of two-wheeler drivers and urged the motorists to exercise patience while driving to avoid accidents. She said drunken driving and the craze among the youths to drive vehicles at high speed and the violation of traffic rules had also contributed to the accidents. She warned of stern action against those who violate traffic rules. She mentioned that the enforcement of traffic rules is key for road safety. She thanked the ONGC, HPCL and NGOs for lending support to the cause.