Haribabu sings paeans to PM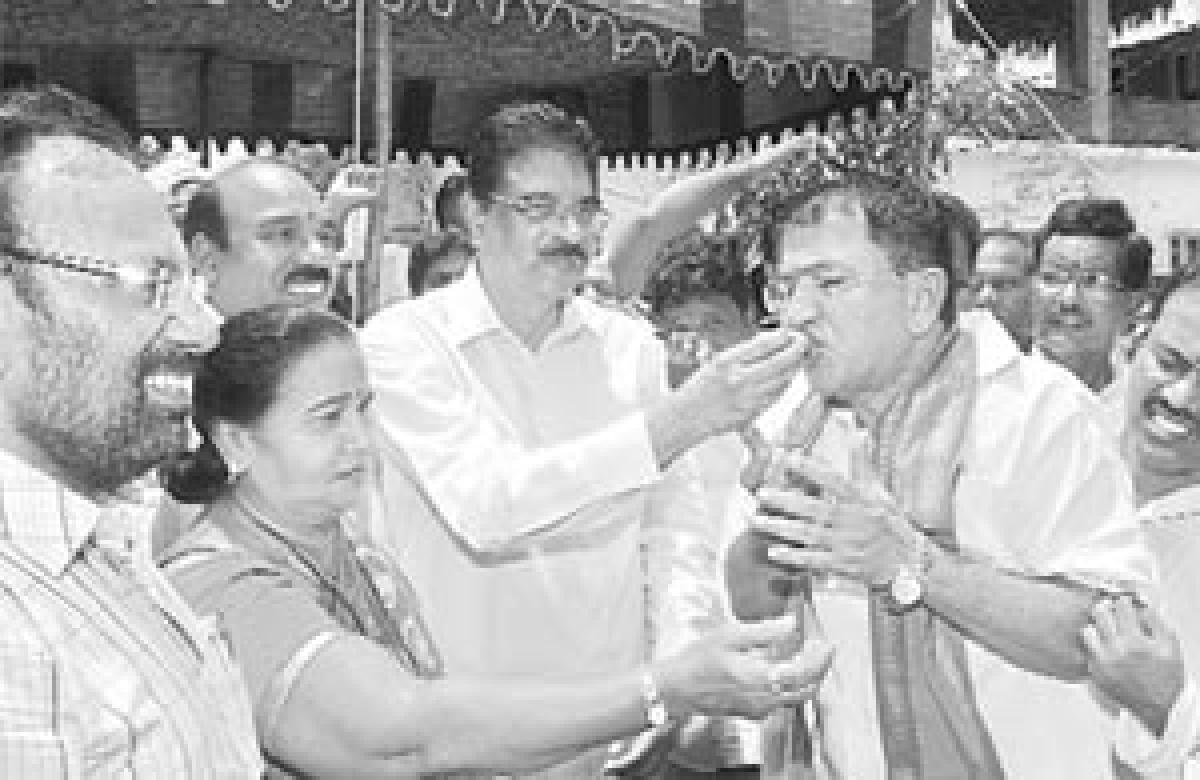 Highlights
NDA government'S second anniversary
Visakhapatnam: The city unit of BJP celebrated the NDA government's two years at the helm at the party office here on Thursday.
Speaking on the occasion, party State president and MP K Hari Babu said that the NDA government has introduced many welfare schemes for the uplift of the poor and empowerment of women.
Naming some of the welfare schemes, he said that the Prime Minister Jan Dhan Yojana, Suraksha Yojana, Prime Minister Mudra Yojana and Prime Minister Fasal Yojana evoked good response.
Praising Prime Minister Narendra Modi's special gesture towards new State of Andhra Pradesh, the State president claimed that Andhra Pradesh has secured more funds during the two-year period of NDA rule which was not granted by any other previous government since Independence.
The NDA government, he said was committed and rededicated itself to the uplift of all sections and continue the same spirit in future, he added.
Party city president M Nagendra said that the Centre has released a sum of Rs 1.4 lakh crore to disburse loans to petty vendors under the Prime Minister Mudra Yojana across the country to help make them as big entrepreneurs and industrialists. Earlier, Hari Babu, MLA P Vishnu Kumar Raju and party senior leader P V Chalapathi Rao cut the cake to mark the occasion.