Skill Development Centre to be set up in Machilipatnam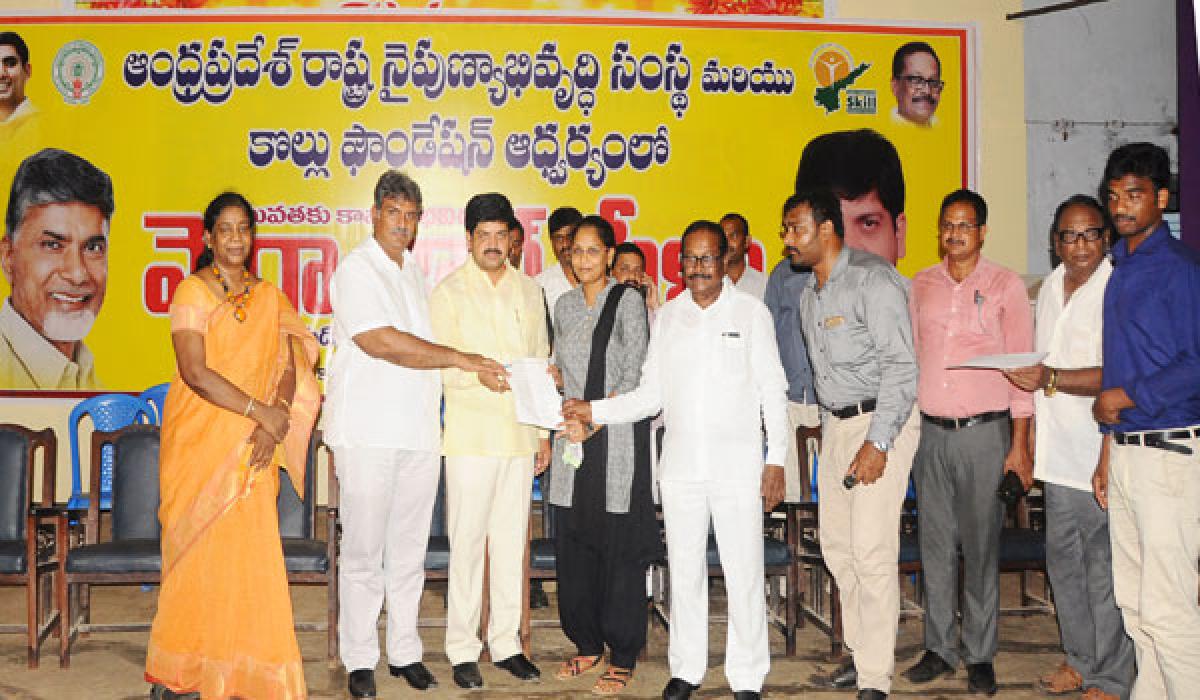 Highlights
Minister for Law and Justice, Skill Development, Youth Services and Sports, Unemployment Benefits, NRI Empowerment and Relations Kollu Ravindra on Sunday announced that Skill Development Centre would be established at Machilipatnam for conducting skill development training to unemployed youth. Minister Ravindra said that the state government has been conducting mega job fairs at all areas to creat
Vijayawada: Minister for Law and Justice, Skill Development, Youth Services and Sports, Unemployment Benefits, NRI Empowerment and Relations Kollu Ravindra on Sunday announced that Skill Development Centre would be established at Machilipatnam for conducting skill development training to unemployed youth. Minister Ravindra said that the state government has been conducting mega job fairs at all areas to create employment to youth.
Andhra Pradesh Skill Development Corporation (APSSDC) and Kollu Foundation jointly organised a mega job mela at Hindu College Auditorium in Machilipatnam on Sunday. Minister Ravindra inaugurated job mela and in the evening he handed over the appointment letters to those who offered jobs.
Speaking on the occasion, Minister Kollu Ravindra said that 3,025 candidates attended the job mela and 357 got jobs and about 420 companies took part. He suggested to the candidates to join jobs wherever the companies offer them. Vijayawada MP Kesineni Srinivas (Nani) said that rural background candidates were not getting jobs due to lack of skills though they got good marks in academics. The APSSDC was established in the state to overcome the skill development lapses in the students hailing from rural areas, he added.
Machilipatnam MP Konakalla Narayana said that most of the unemployed youth are failing in oral test, hence, they are not getting jobs. He assured that his MPLAD funds would be released for setting up of new Skill Development Centre. APSSDC consultant Sailaja and others participated.