Ramakrishna Raju's body donated to medical college for research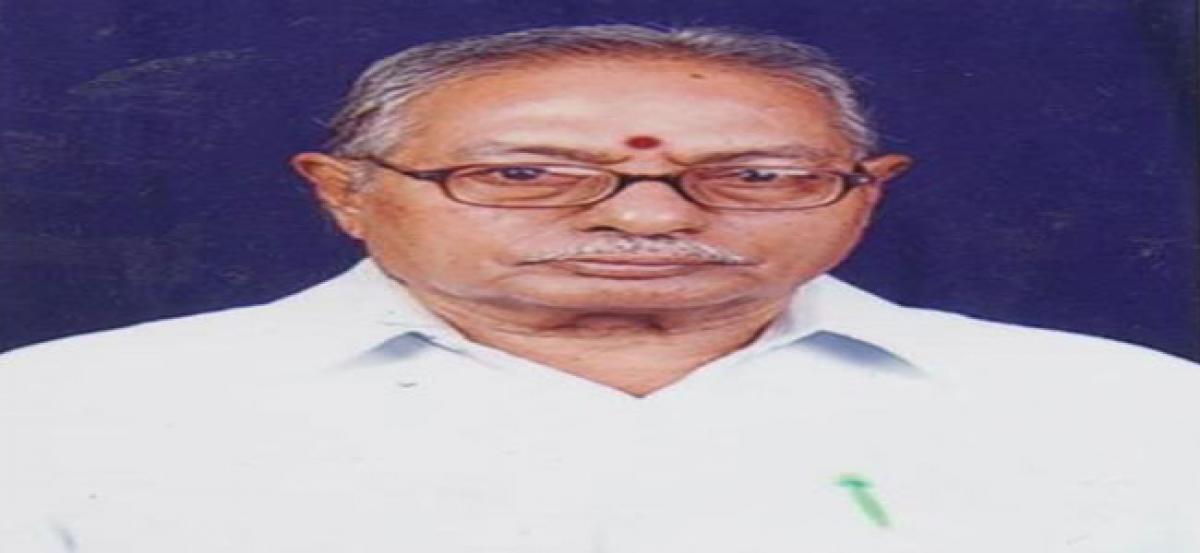 Highlights
Dommaraju Ramakrishna Raju (82) who was an active RSS worker stood as a role model even after his death. According to Ramakrishna Raju wish, his body was donated to Sri Padmavathi Medical College for Women of SVIMS Hospital for research of medical students
Tirupati: Dommaraju Ramakrishna Raju (82) who was an active RSS worker stood as a role model even after his death. According to Ramakrishna Raju wish, his body was donated to Sri Padmavathi Medical College for Women of SVIMS Hospital for research of medical students. Ramakrishna Raju, hailed from Jagannathapuram village of Vijayapuram mandal in the district was actively responsible for expanding the RSS in the district. He was ill for quite some time and died due to his old age on May 24.
Highlights:
Condolence meet organised at Sri Padmavathi Medical College for Women

SVIMS Director Dr TS Ravi Kumar hails noble gesture of Ramakrishna Raju
His son Suresh and others have handed over his body to the medical college for fulfilling his wish and submitted acceptance letter to Dr Subhadra Devi, HoD of the Anatomy department. A condolence meeting was organised at the medical college on Friday in which SVIMS Director Dr TS Ravi Kumar described it as a noble gesture on part of the deceased Ramakrishna Raju which will motivate many others. He expressed his deep condolences to the bereaved family.
Ramakrishna Raju's family members said that he was a hard worker and a man with ideals with human touch. His passion for teaching made him leave his clerical job in a public sector company and join as a teacher. He retired as headmaster of ZP High School.
They said that, as an RSS pracharak, he participated in several social reform programmes and brought awareness among people on various issues. SVIMS Medical Superintendent Dr V Satyanarayana said that donating the dead body to the medical college is one of the rare gestures and thanked his family members. Another Medical Superintendent Dr Alok Sachan said that the body of Ramakrishna Raju will be of great use to the medical students. Dr Subhadra Devi said dead body will help many medical students to increase their knowledge.