Boundless corruption behind demonetisation, alleges Congress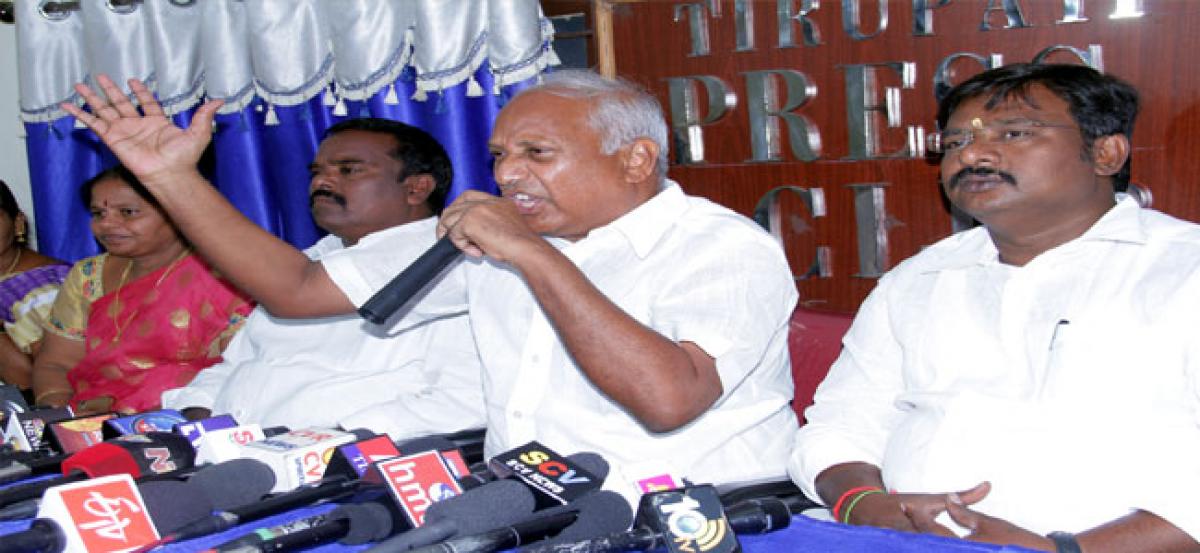 Highlights
Former MP Chinta Mohan lambasted the BJP-led NDA government for making a way for boundless corruption under the garb of demonetisation which made the people and small business people to suffer. Responding over the 3-year rule of NDA government at centre and TDP government at state, he said that they did not do anything for the public. Speaking to the media here on Saturday, he said both the govern
Tirupati: Former MP Chinta Mohan lambasted the BJP-led NDA government for making a way for boundless corruption under the garb of demonetisation which made the people and small business people to suffer. Responding over the 3-year rule of NDA government at centre and TDP government at state, he said that they did not do anything for the public. Speaking to the media here on Saturday, he said both the governments were resorting to anti-people policies.
He listed out the achievements during the previous UPA government and how the district in particular was benefitted. But the present governments have kept all those initiatives in cold storage. There was no step forward for several projects among them. The present government has not allotted even a single rupee to Nadikudi-Kalahasti railway line. The future of Mannavaram project is still in doldrums.
Even though, women were suffering for want of beds in Government Maternity Hospital, the Institute of Pregnant Women building is not yet handed over to the SV Medical College, he criticised. Due to demonetisation, secular parties have taken a back seat. But, political polarisation will take place soon, he said.
He also alleged that Union Minister M Venkaiah Naidu, Minister P Narayana and even Chief Minister N Chandrababu Naidu were the ordinary people once, but earned so much of wealth now. He stated Narendra Modi and Chandrababu Naidu have not contributed anything for Tirupati.