Brouhaha over unveiling of NTR statue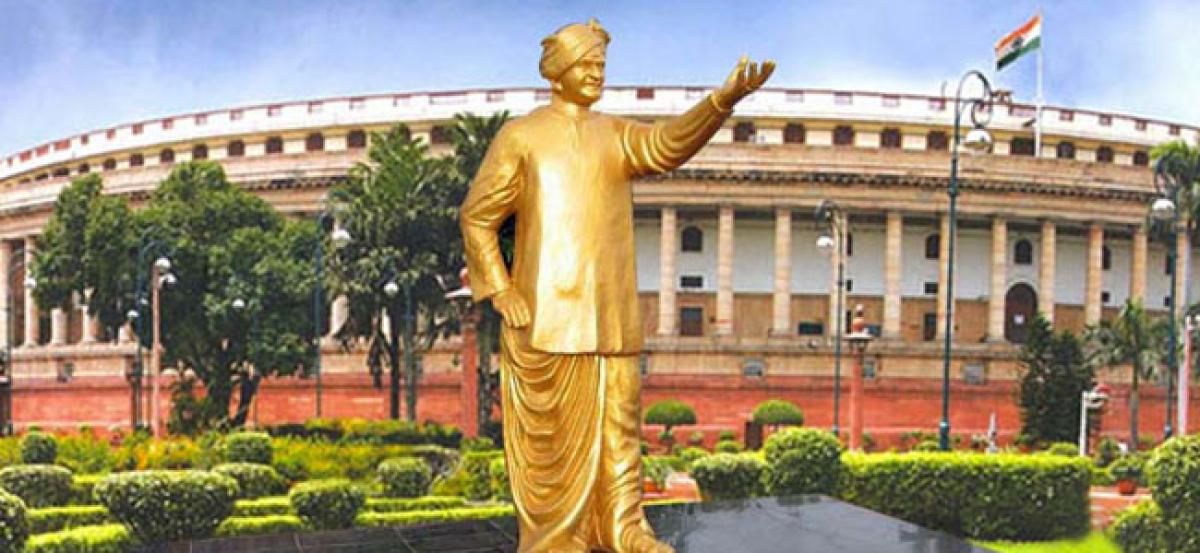 Highlights
A section of TDP leaders unveiled the statue of N T Rama Rao at the Goud Centre here on Sunday leading to many a controversy in the town. It is apt to recall here that about 22 years ago when the family members of the late sarpanch Momin Hussain Saheb wanted to install his statue at the Goud Centre
Atmakuru: A section of TDP leaders unveiled the statue of N T Rama Rao at the Goud Centre here on Sunday leading to many a controversy in the town. It is apt to recall here that about 22 years ago when the family members of the late sarpanch Momin Hussain Saheb wanted to install his statue at the Goud Centre, they were not given permission. Later, when the TDP leaders wanted to erect the statue of the former TDP MLA Budda Vengal Reddy at the same place, sarpanch MAK Zeelani filed a case in the court, where the issue is still pending.
However, several TDP followers at the behest of a non-local leader unveiled the statue of the Telugu Desam Party founder N T Rama Rao in the same venue in the early hours of Sunday. It is learnt that the leader in question wanted to gain politically in the constituency by unveiling the statue. Significantly, there is no mention of the names of leaders who unveiled the statue on the pedestal.
BJP state woman leader Momin Shabana expressed anger over the issue and questioned as to how they could unveil the statue when the case filed by her father, MAK Zeelani, is still pending in the court. She said that she is going to file a case against persons who are behind it.
There is no Nagara Panchayat resolution to unveil the statue, said chairman Noor Mohammad. Municipal commissioner Rameshbabu said that the higher officials have not given any permission to unveil the statue. The locals criticised the TDP leaders for unveiling statue. Surprisingly, the Police officers turned a blind eye to the issue.
By M Satya Peter