440 hotels to be closed today across Srikakulam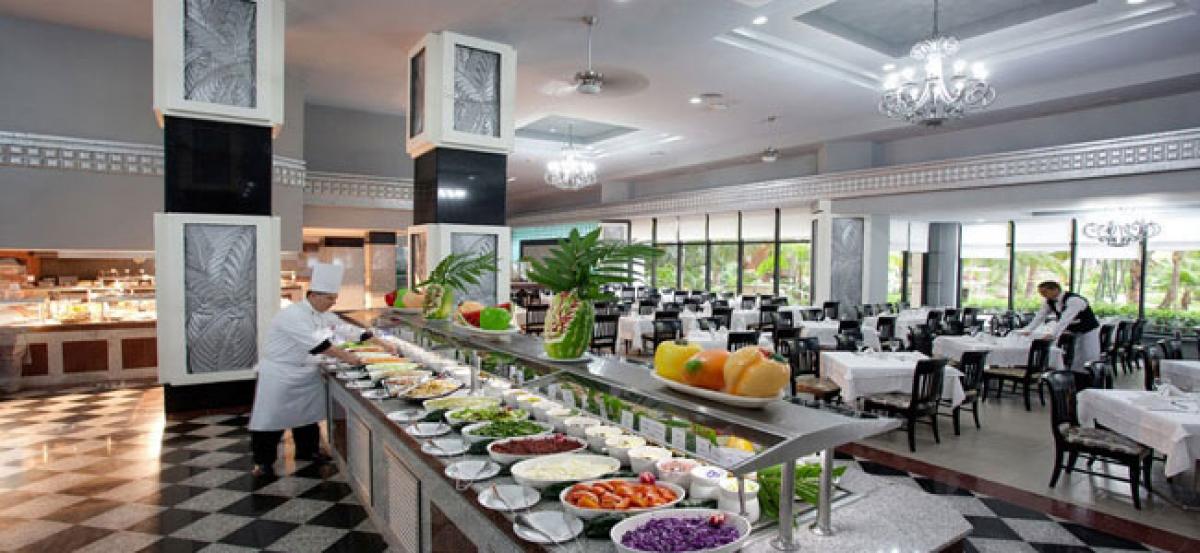 Highlights
About 440 hotels and restaurants are to be closed on Tuesday across Srikakulam district as part of South Indian Hotels and Restaurants Owners Association (SIHROA) one day protest against 18 percent Goods and Services Tax (GST). The GST will come into force from July 1 and at present hotels are paying 5 percent Value Added Tax (VAT). It will be 18 percent from July 1 this year which would be caus
Srikakulam: About 440 hotels and restaurants are to be closed on Tuesday across Srikakulam district as part of South Indian Hotels and Restaurants Owners Association (SIHROA) one day protest against 18 percent Goods and Services Tax (GST).
The GST will come into force from July 1 and at present hotels are paying 5 percent Value Added Tax (VAT). It will be 18 percent from July 1 this year which would be causing more burden than existing VAT.
All hotels and restaurants in five states of AP, Telangana, Tamil Nadu, Kerala, Karnataka and the union territory of Pondicherry will be closed on Tuesday as part of their one - day strike against 18 percent GST on services field.
In AP, hotels and restaurants are facing trouble for its survival in the wake of state division and demonetisation of Rs 500 and Rs 1000 notes during last year November. In addition to the existing crisis imposition of 18 percent GST will hit hard the service area and thousands of dependents on it will lose their employment opportunities.
'Imposition of 18 per cent tax is unbearable and we definitely shifts on to customers which will hit industry in the long run' SIHROA AP state vice president, Varada Venkata Anand told The Hans India. We made several representations to Prime Minister, Narendra Modi, Union Finance minister, Arun Jaitley and GST council to reduce 18 percent tax but in vain we resorted to agitation mode'he added.
'Imposition of 18 per cent tax will be causing damage to service sector like hotels and restaurants and we will be unable to continue business and street vendors and road side hotels will capture business' opined SIHROA member, Andhavarapu Prasad, Srikakulam district hotels and restaurants association president,
B.Srinivasa Rao and Srikakulam city hotels and restaurants association president, J.Rajasekhar. As part of our social responsibility and to avoid trouble to people who come to Srikakulam for various works we will provide free meal camps on Tuesday on GT Road and near RTC complex in Srikakulam city, they added.