Chandrababu failed to get Special Category Status to Andhra Pradesh: Chalasani Srinivas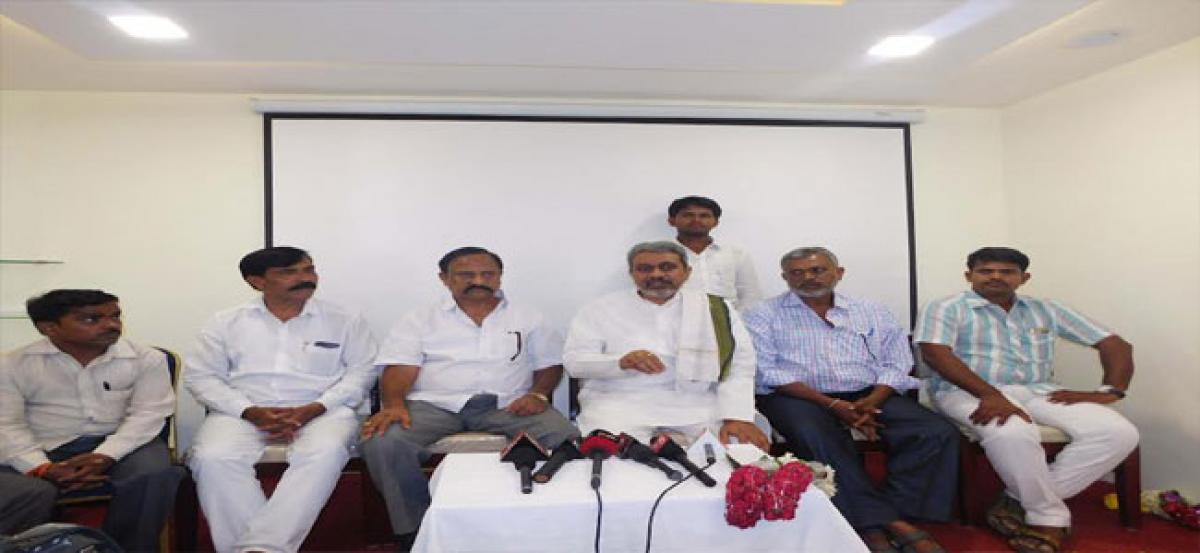 Highlights
Andhra Pradesh Prathyeka Hoda Sadhana Samithi convener Chalasani Srinivas has lashed out at the TDP and Chief Minister N Chandrababu Naidu for failing to achieve Special Category Status (SCS) to Andhra Pradesh. Addressing a press conference here on Monday, Srinivas demanded that the 35 MPs from the TDP and BJP should stage a dharna in front of Prime Minister Narendra Modi\'s house demanding specia
Anantapur: Andhra Pradesh Prathyeka Hoda Sadhana Samithi convener Chalasani Srinivas has lashed out at the TDP and Chief Minister N Chandrababu Naidu for failing to achieve Special Category Status (SCS) to Andhra Pradesh. Addressing a press conference here on Monday, Srinivas demanded that the 35 MPs from the TDP and BJP should stage a dharna in front of Prime Minister Narendra Modi's house demanding special status to AP.
He said that super speciality hospital was given to the district as part of the AP Reorganization Bill but even 3 years after bifurcation, the hospital is still hanging in the balance. The Chief Minister is taking little interest in the Rs 40,000 crores worth properties that remained unsettled in Telangana.
He is exerting no pressure on the centre in this regard. He demanded the Chief Minister to take an all party delegation to Delhi to extract the state's pound of flesh from the centre. He said that farm suicides were on the rise and the TDP government is merely watching the fun. Local samithi leaders Jagadish and Jaffer were also present.