Complete construction of dams at the earliest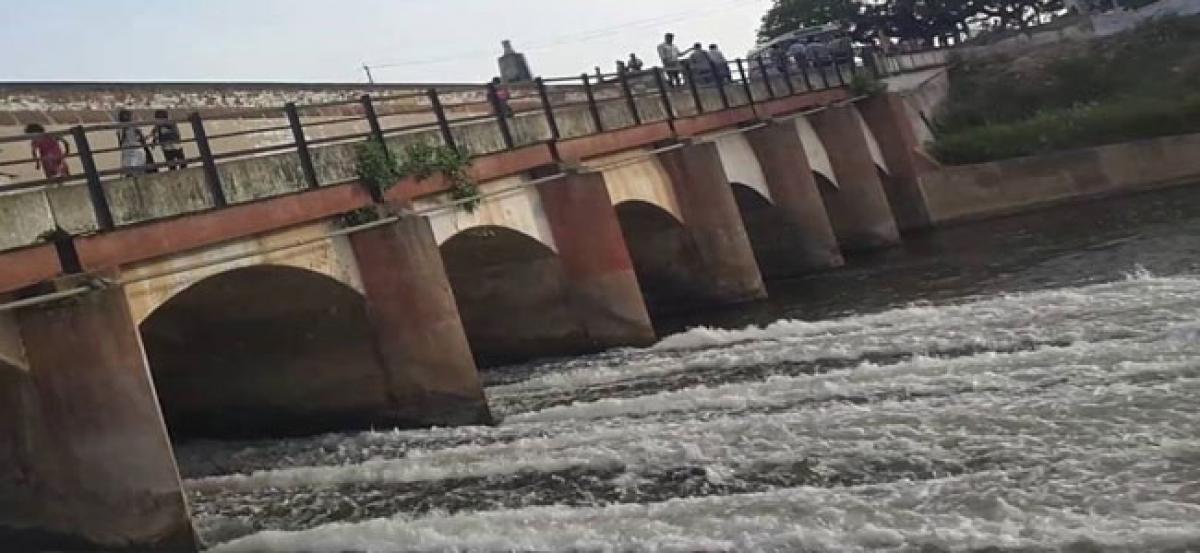 Highlights
Andhra Pradesh Rythu Sangham district secretary P Sriramulu demanded that the state government should complete construction of Sangam and Nellore barrages at the earliest. Speaking to the media at Ramchandra Reddy Bhavan in Balaji Nagar on Thursday, the AP Rythu Sangham leader asked the government to stop sale of fertilisers through bio-metric system. He also asked the government to make fair and
Nellore: Andhra Pradesh Rythu Sangham district secretary P Sriramulu demanded that the state government should complete construction of Sangam and Nellore barrages at the earliest. Speaking to the media at Ramchandra Reddy Bhavan in Balaji Nagar on Thursday, the AP Rythu Sangham leader asked the government to stop sale of fertilisers through bio-metric system. He also asked the government to make fair and exact copies of Adangals online.
"There is a need to set up agri-based industries in IFFCO Kisan SEZ. Otherwise, the government has to return the lands which were acquired earlier from the farmers," said P Sriramulu. He also said that government should take necessary steps to protect the environment in coastal villages which is being spoiled by pollution from the local industries. He also said that AP Rythu Sangham had decided to fight against the farmers' issues to mount pressure on the government.
He also warned that the Rythu Sangham would launch protests if the government fails to resolve the issues. AP Rythu Sangham district president demanded the government to resume the Kovur Sugars in co-operative sector.