Prohibitory orders still in force at Garagaparru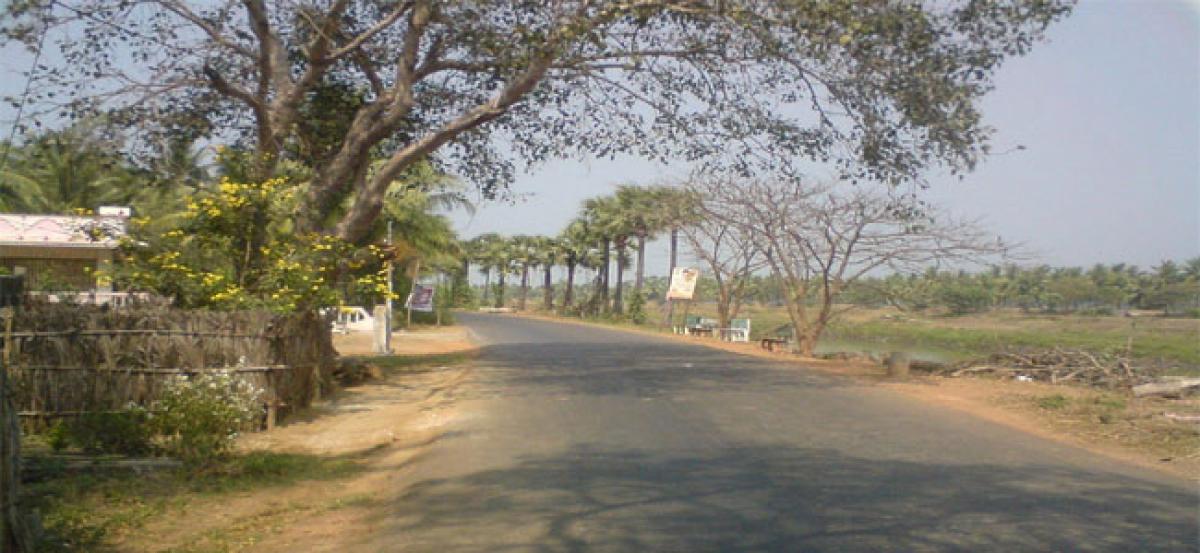 Highlights
An uneasy calm prevailed in Garagaparru village of Palakoderu mandal in West Godavari district, following the exposure of social boycott of Dalits by upper caste people. Police forces are on duty round-the-clock in the village and the Section 144 CrPC prohibitory orders are in force for the second day on Monday. Police did not allow anyone to enter the village without proper identity card and Aadh
Eluru: An uneasy calm prevailed in Garagaparru village of Palakoderu mandal in West Godavari district, following the exposure of social boycott of Dalits by upper caste people. Police forces are on duty round-the-clock in the village and the Section 144 CrPC prohibitory orders are in force for the second day on Monday. Police did not allow anyone to enter the village without proper identity card and Aadhaar card.
Former MP GV Harsha Kumar, who was arrested on Saturday night and shifted to Rajanagaram, again tried to enter Garagaparru on Monday morning. However, police stopped his car at Pippara and did not allow him to move further. After this, the former MP started his protest in the car.
Dalits gathered in the Christianpeta on receiving information that district collector K Bhaskar, SP M Ravi Prakash along with SC, ST National Commission member K Ramulu were coming to the village. SC ST National Commission member K Ramulu interacted with each and every Dalit in the village and recorded their statements.
He said during his open inquiry, all the Dalits confirmed that they had been ostrasised for over two months. He directed the police officials to arrest the accused within 24 hours otherwise it would trigger a national-level agitation. "It is a sensitive issue. You should be careful on issues like this. If you failed to deal with it, a national level agitation may take place. In view of this, take necessary steps to solve the problem in the village amicably," he told the district officials.
The commission member, who reached the village at around 3.30 pm along with officials, told the media that he had directed the collector to bring the old glory to the village and take necessary steps. The officials told the member that on knowing that Ambedkar statue was removed from the water tank bund, they reached the village and reinstalled it at old panchayat building.