No substitute for mother's milk: Collector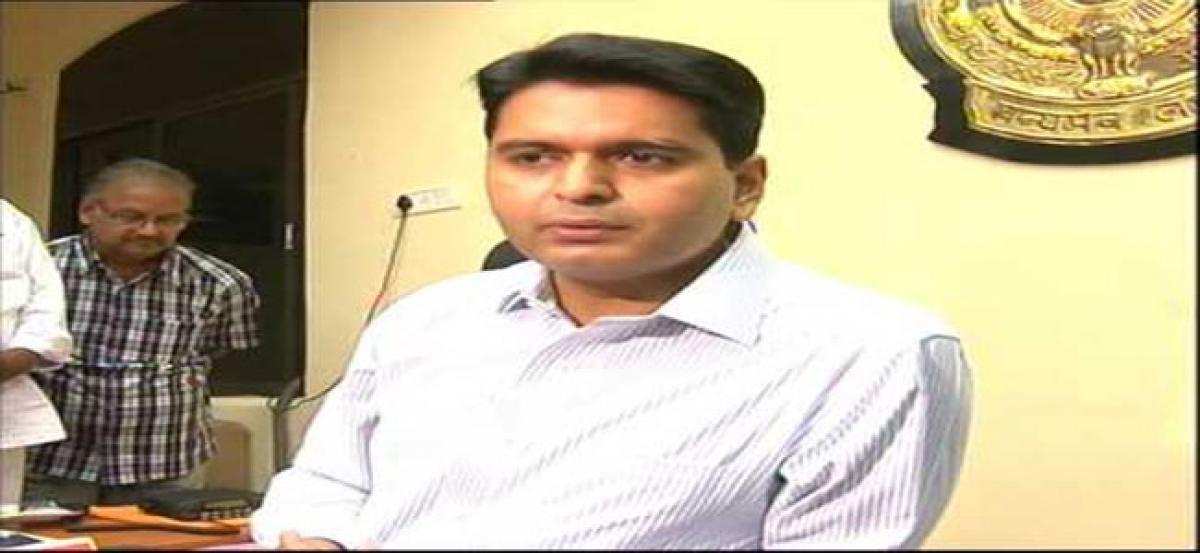 Highlights
District Collector Kartikeya Mishra said that there was no substitute for mother's milk.Speaking at an event held at Vidhan Gautami Hall in the Collectorate here on Thursday as part of the World Breastfeeding Week celebrations, the Collector said the World Health Organisation has been celebrating Breastfeeding Week since 1991 onwards across the globe. He informed that the week will be celebrated f
Kakinada: District Collector Kartikeya Mishra said that there was no substitute for mother's milk.Speaking at an event held at Vidhan Gautami Hall in the Collectorate here on Thursday as part of the World Breastfeeding Week celebrations, the Collector said the World Health Organisation has been celebrating Breastfeeding Week since 1991 onwards across the globe. He informed that the week will be celebrated from August 1 to 7.
He said that the District Medical and Health Department and Women and Child Welfare Departments were conducting special events for 39,657 pregnant women and 33,184 breastfeeding mothers in the district.
Stating that mother's health would affect children, he told every mother should take healthy diet. Infant Mortality Rate (IMR) can be brought down certainly if a mother takes a healthy diet, he pointed out. Mishra also said breastfeeding should be done within an hour of child's birth. Kakinada Rural MLA Pilli Ananta Lakshmi said that mothers should feed their milk to their infants at least for six months.
ICDS project director Sharada Devi presided over the meeting and stressed the slogan 'Sustainable breastfeeding together' given by the WHO. Joint Collector2 Radha Krishna Murthy, UNICEF coordinator Suhasini, DM&HO Dr K Chandrayya, district child welfare officer Ch Venkata Rao and others participated.