Flood water let out from Dowleswaram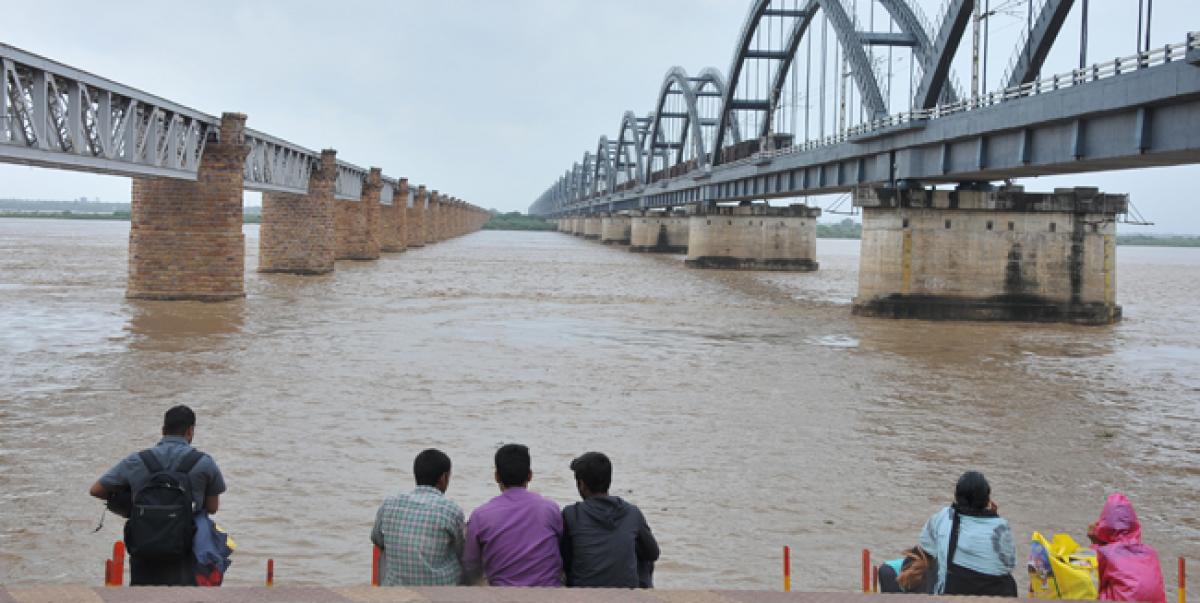 Highlights
Officials of Water Resources WRDdepartment are releasing350 lakh cusecs of water into the sea from Sir Arthur Cotton Barrage at Dowleswaram on Thursday All the 175 flood gates in Dowleswaram, Ryali, Maddur and Vijjeswaram were lifted to a height of one meter to release the flood waters
Rajamahendravaram: Officials of Water Resources (WRD) department are releasing 3.50 lakh cusecs of water into the sea from Sir Arthur Cotton Barrage at Dowleswaram on Thursday. All the 175 flood gates in Dowleswaram, Ryali, Maddur and Vijjeswaram were lifted to a height of one meter to release the flood waters.
Currently the water level at the barrage is 9.75 feet and it is likely to be increased further by Thursday night. Meanwhile, the officials released 1,000 cusecs of water each to Central and Eastern deltas and 2,000 cusecs of water to Western delta.
Collector Karthikeya Mishra directed the officials of WRD to monitor the flood situation for everyone hour. The people in the downstream of the barrage were alerted as the flood water was released into the sea.