Awareness programme on goal setting held at Siddhartha Arts and Science College in Vijayawada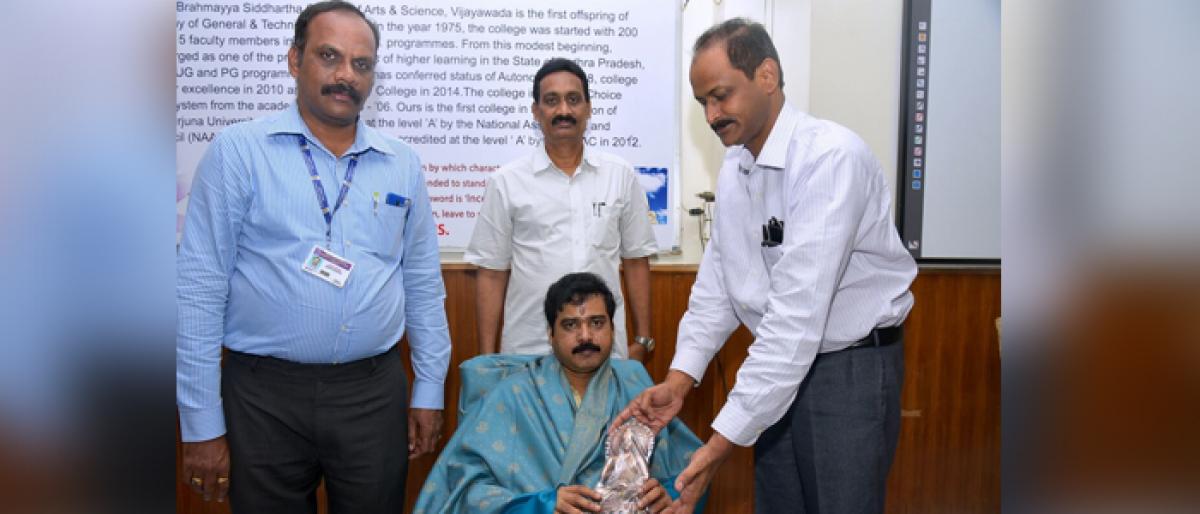 Highlights
The training and placement division of PB Siddhartha Arts and Science College organised an awareness programme on the topic Goals Setting and Career Planning on the college premises here on Friday
Vijayawada: The training and placement division of PB Siddhartha Arts and Science College organised an awareness programme on the topic 'Goals Setting and Career Planning' on the college premises here on Friday.
Noted technology expert Nallamothu Sridhar was the resource person of the programme.
Speaking on the occasion, Sridhar said that life was not a cake walk for everyone and every individual should use the available resources to reach the goal with hard work.
He said that most of the students aim for a small target and get satisfied without putting the fullest and were left as ordinary people in their life.
Students should exhibit their skills, hard work and creativity to reach high position and stand as a role model to others, said Sridhar.
He briefed about 'O Y Challenge' that was started two years ago to guide the youth in a right way.
He said for one year with Facebook as platform he made the students to take an oath to improve creative skills, weight loss, stop bad habits and share their experience after implementing on Facebook.
Most of the students joined the OY Challenge and took up to improve communication skills in English.
Principal Dr M Ramesh, dean Rajesh Jampala, placement division head Kavuri Sridhar, faculty and students were present.