People's satisfaction top priority, says MLA Badeti Bujji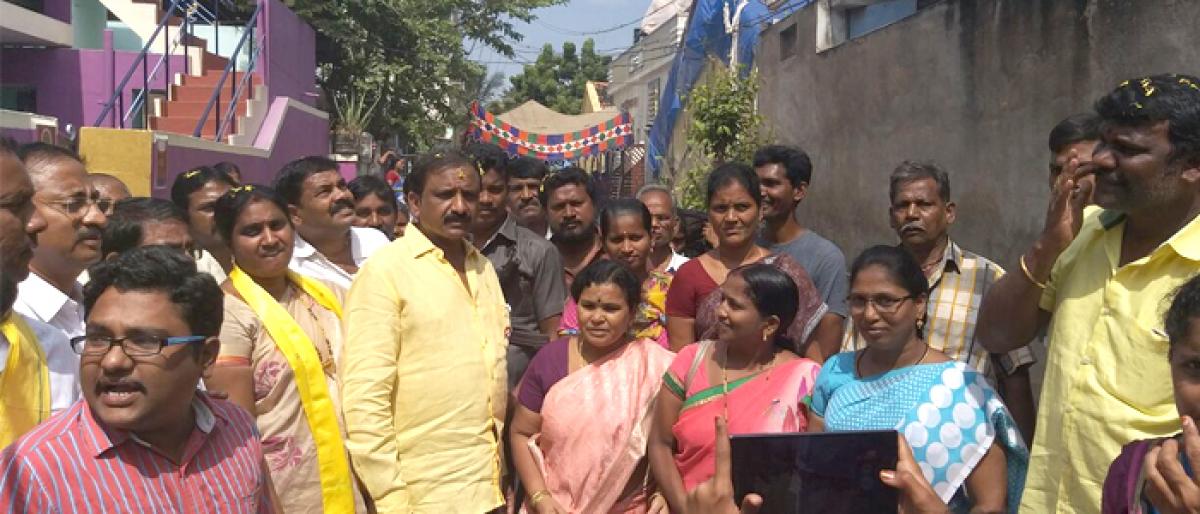 Highlights
MLA Badeti Bujji has said that peoples satisfaction over development of city is his top priority
Eluru: MLA Badeti Bujji has said that people's satisfaction over development of city is his top priority.
He participated as chief guest at Nagara Darsini programme organised by 39th division corporator Krishnaveni on Sunday.
Speaking on the occasion, he said that the aim of the programme was to identify problems of people and get them solved at the earliest was the motto of the programme.
Interacting with people helps them to get direct information with regard to various problems. Mingling people and providing their solution would pave the way for serving people at their doorstep, he said.
The MLA said that in spite of financial crisis after bifurcation, Chief Minister N Chandrababu Naidu had been implementing various schemes for the welfare of all sections of society.
There was need to elect Naidu again in 2019 elections to continue the existing welfare schemes.
His re-election would help the state recover from the financial crisis.
The future of next generation would be closely linked to historic necessity of making Naidu the chief minister again.