Law and order situation worsened in State: Jagan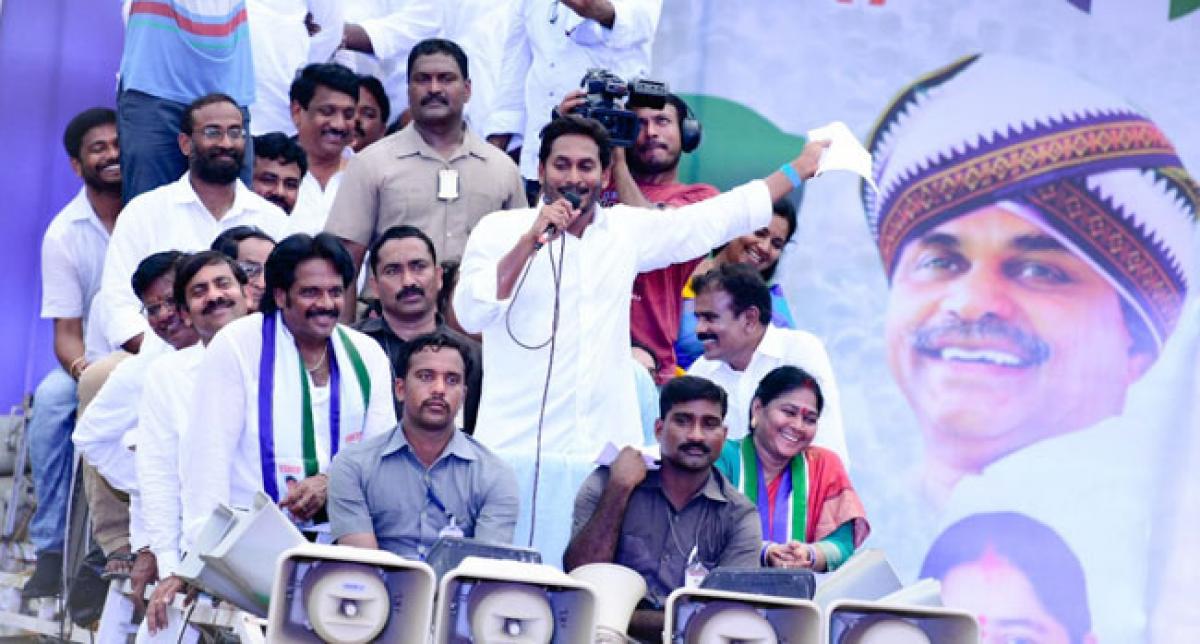 Highlights
Opposition leader Y S Jaganmohan Reddy alleged that due to the lapses of the TDP government, the law and order situation has become worse in the state
Visakhapatnam: Opposition leader Y S Jaganmohan Reddy alleged that due to the lapses of the TDP government, the law and order situation has become worse in the state.
Referring the Tadipatri clash in Anantapur district, Jaganmohan Reddysaid that the incident ridicules how the law and order situation has become worst in the state.
As a part of his Praja Sankalpa Yatra, Jaganmohan Reddy addressed a mammoth gathering at Anandapuram Junction in Bheemili Assembly constituency on Monday.
Some people from Tadipatri and Chinapadamala of Anantapur district met Jaganmohan Reddy and explained how they have been facing problems from local TDP leaders. They alleged that instead of controlling his party leaders, Chandrababu Naidu has been provoking them.
Referring to the Tadipatri incident, the YSRCP chief said that the TDP government is helping the factionists. With the support from the party high command, the TDP leaders entered the Prabhodananda Ashram and attacked the inmates.
Why the state government is not taking action against the accused, he questioned. Instead of guarding the people, Chief Minister is protecting the anti-social elements including Denduluru MLA ChPrabhakar who attacked a woman Tahsildar, Jagan pointed out.
Jagan assured the people of Tadipatri that the YSR Congress Party would support the Prabhodananda Swamy and the victims. Meanwhile, Jagan completed 2,969 km padayatra by Monday.