Gurazada Appa Rao remembered on his 156th birth anniversary celebrations in Guntur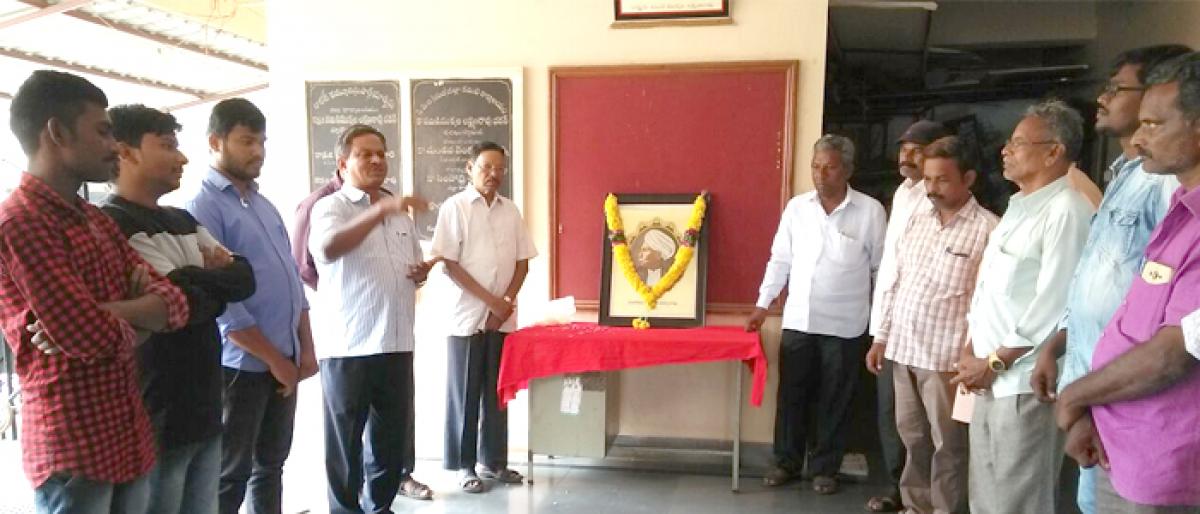 Highlights
Gurram Jashuva Vigna Kendram managing trustee Pasam Rama Rao has said that writings of noted Telugu poet and writer Gurazada Appa Rao are useful to society
Guntur: Gurram Jashuva Vigna Kendram managing trustee Pasam Rama Rao has said that writings of noted Telugu poet and writer Gurazada Appa Rao are useful to society.
He addressed a meeting held in the Gurram Jashuva Vignan Kendram here on Friday on the occasion of Gurazada Appa Rao's 156th birth anniversary celebrations.
He reminded that Gurazada Appa Rao, through his writings opposed caste and religion.
Fighting against casteism, regionalism and religion was real tribute to him and urged the youth draw inspiration from Gurazada Appa Rao.
He reminded that the latter opposed child marriages and Kanya Sulkam and wrote Puttadibomma Purnamma against child marriages.
Guram Jashuva Vignan Kendram secretary Kalidas, retired commercial taxes department officer B Vedaiah were among those present.