Tallest railway bridge at Manipur to be completed by 2020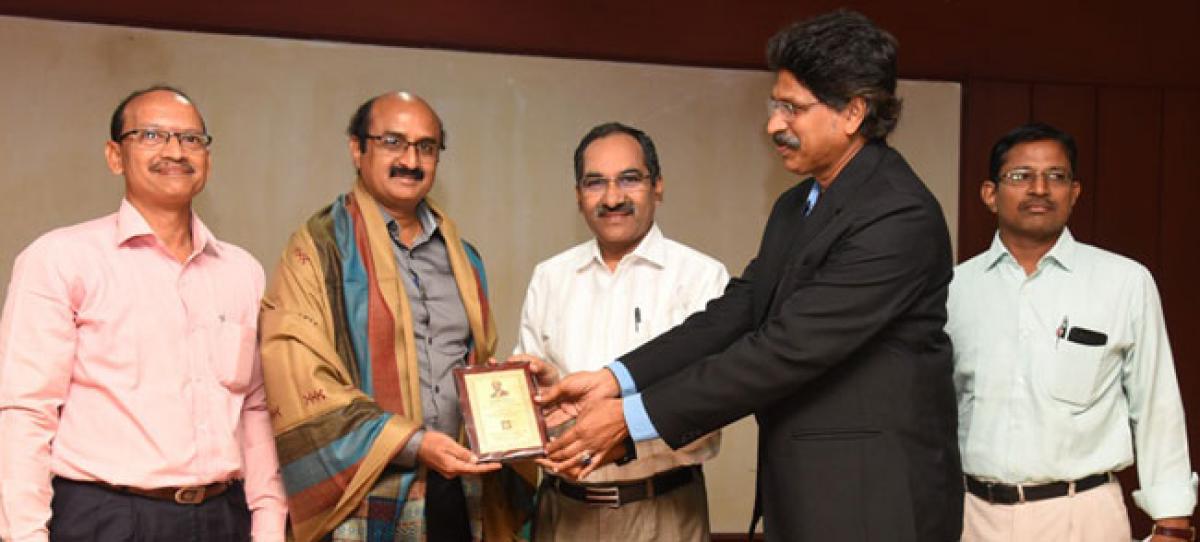 Highlights
The countrys ambitious railway line between JiribamImphal in Manipur, which connects the capital of Manipur with the broad gauge network of the country, will be completed by 2020, announced by the project Chief Engineer Sai Baba Ankala here on Monday at GITAM Deemed to be University
Visakhapatnam: The country's ambitious railway line between Jiribam-Imphal in Manipur, which connects the capital of Manipur with the broad gauge network of the country, will be completed by 2020, announced by the project Chief Engineer Sai Baba Ankala here on Monday at GITAM Deemed to be University.
He delivered an expert lecture on "Challenges in Design & Construction of the World's Tallest Bridge" organised by Institute of Engineers (India), GITAM Student Chapter at Civil Engineering Department.
While addressing the students, he said that the project was taken up in 2008 and was declared as National Project with a cost of Rs 13,809 crore. He further informed that three IITs (Kanpur, Roorkee and Guwahati) are also associated with this ambitious Indian Railways project by way of technical support and proof-checking of designs to make the bridge cost-efficient and sustainable.
The chief engineer said that the alignment of the 111 km long Jiribam-Imphal railway line passes through steep rolling hills of the Patkai region which must traverse through a number of deep gorges and over several rivers flowing at low ground levels.
As a result, it has been necessary to construct 52 tunnels and 149 bridges crossing 10 stations to maintain a suitable gradient for efficient operation railway services, he added. He highlighted that as part of the railway project they are constructing a special bridge (bridge no.164) with pillars rising to 141 metres which is the tallest in the world from the point of view of pillar height.
The bridge is also located in seismic zone-v and in view of this we are taking all precautions particularly a site-specific design spectrum had been developed to ensure long-term stability of the bridge.
He said the railway line and the bridge are being built despite several threats from militant outfits operating in the area. The surveillance of the bridge through CCTVs, drone cameras and remote monitoring by several sensors is also being considered to ensure the safety, he added.
He mentioned that the government of India is treating this project strategically to strengthen the trade with ASEAN countries and helpful to military operations and tourism development. He advised the students that bridge engineering is challenging subject if thoroughly understand the related aspects. He also invited the civil engineering students to take part the ongoing project for their project report.
GITAM Institute of Technology Principal Prof K Lakshmiprasad, APSRTC Executive Director Dr Ansari, Civil Engineering department in-charge head Prof M Ramesh and Institute of Engineers (I) GITAM Student Chapter Faculty Advisor Dr PC Kumar participated in the programme.