MLA Aytabattula Anand Rao seeks cheaper medical aid to poor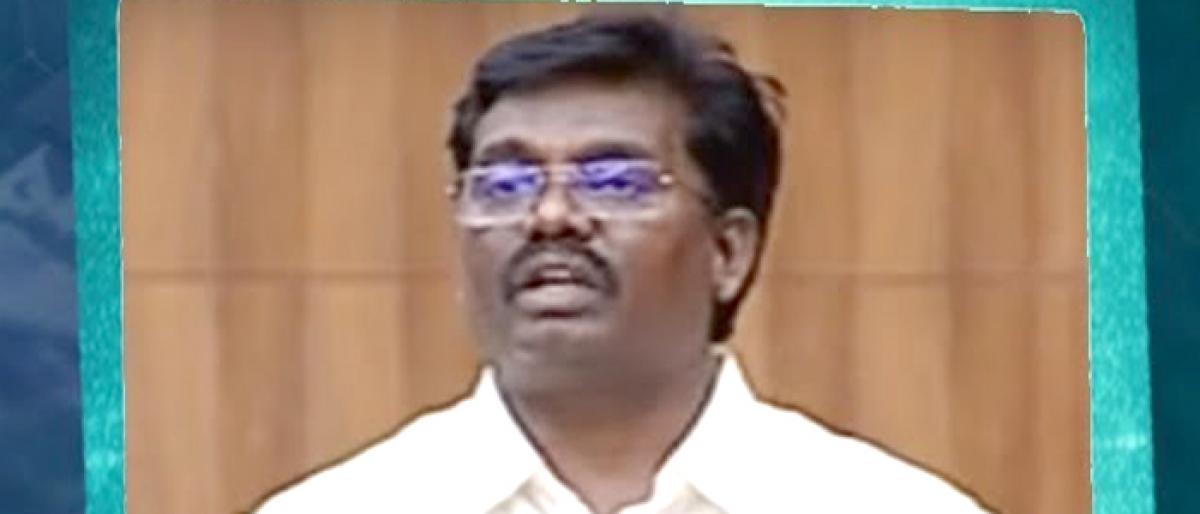 Highlights
MLA Aytabattula Anand Rao has suggested the people to take care about the health of their hearts
Amalapuram: MLA Aytabattula Anand Rao has suggested the people to take care about the health of their hearts.
Participating in a walkthon conducted by Konaseema Institute of Medical Sciences (KIMS) on the occasion of the World Heart Day celebrations here on Saturday, he asked the people to rush to get medical aid if they feel any inconvenience relating to heart.
Stating that KIMS was providing quality medical aid relating to heart diseases, he suggested the management to provide advanced medical aid at cheaper rate as many poor people thronging the hospital.
KIMS managing director K Ravi Kiran Varma said the hospital management was extending latest medical aid for heart related diseases and performing surgeries with advanced technology.
Moreover, the hospital management is putting its endeavour to enhance the skills of doctors by imparting training.
The walkthon was aimed to bring awareness among people on heart problems.
Revenue divisional officer Venkata Ramana and hospital doctors Badri Narayana, Prasanth, municipal chairman Chikkala Ganesh, students and others were present.