ZP high schools will get digital classrooms: MP Gokaraju Gangaraju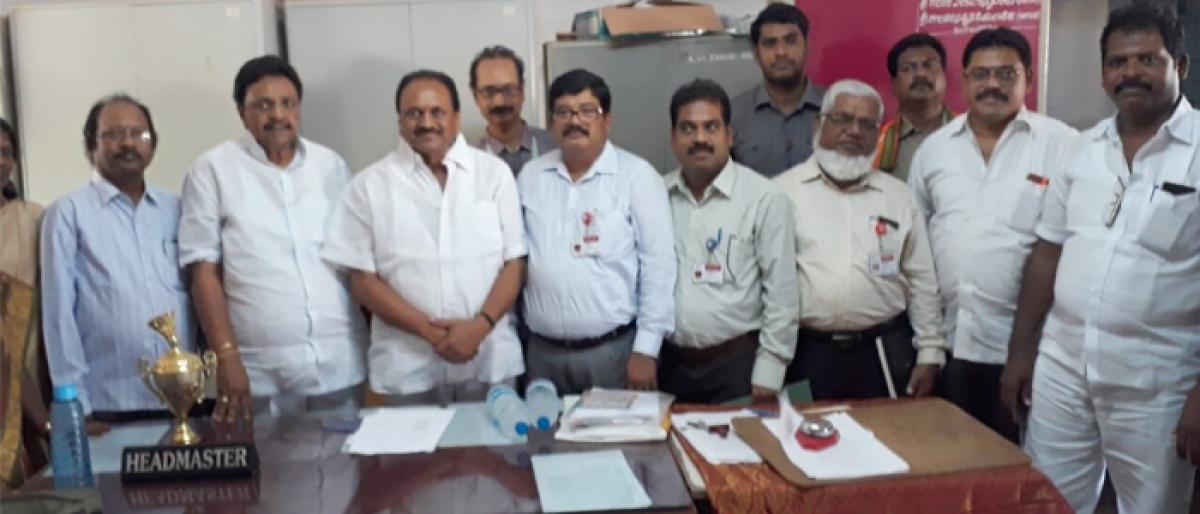 Highlights
Narsapur MP Gokaraju Gangaraju has informed that digital classrooms will come up in all 60 ZP High Schools falling under the jurisdiction of his Parliamentary constituency
Undi: Narsapur MP Gokaraju Gangaraju has informed that digital classrooms will come up in all 60 ZP High Schools falling under the jurisdiction of his Parliamentary constituency.
Bharat Dynamics Limited is extending help in this endeavour, he said.
Accompanied by BDL officials, the MP visited ZP High School in Mahadevapatnam under Undi mandal.
Speaking on the occasion, the MP said that proposals had been sent to government with an estimated cost of Rs 2 crore.
A sum of Rs 50 lakh was already released under first phase of the programme. The digitalisation of the classrooms would commence at the adopted school.
The MP informed that Defense Minister Nirmala Seetharaman had took initiative and helped to persuade BDL which released funds.
Speaking on the occasion, the BDL officials said that the company had been spending two per cent of the income under Corporate Social Responsibility initiative.
The ZP High School in Kolamuru of Undi mandal had also been selected for digitalization, they said.
The DGMs of BDL, Srinivas, Hakikulla and Satyanarayana inspected the ZP High School in Mahadevapatnam.
TTD Board former member Gokaraju Ramaraju, BJP district secretary Subhash Raju, head master Dinakar and others were present.