People's support key for crime-free society: DCP B Raj Kumari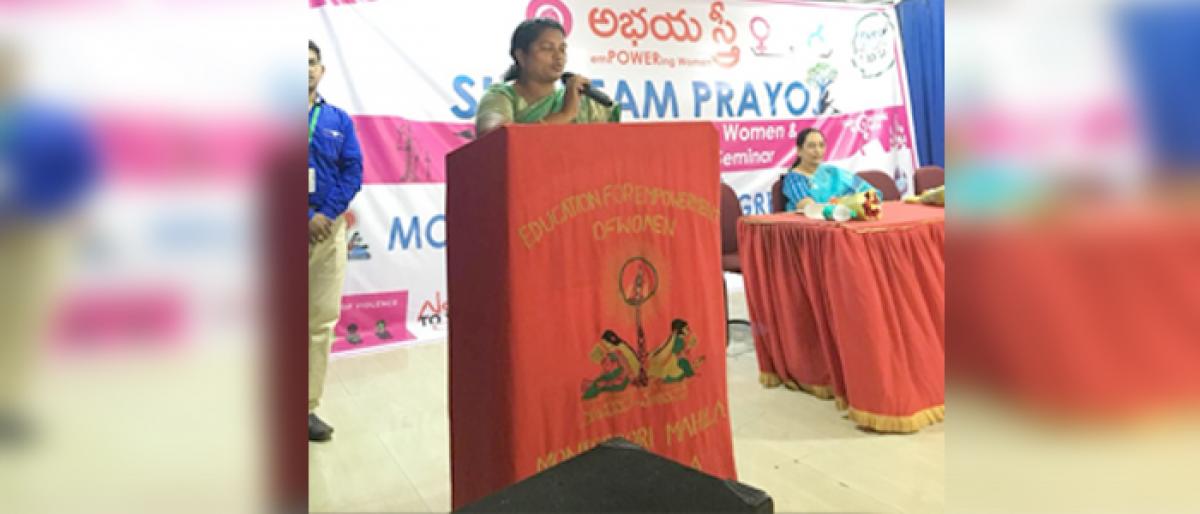 Highlights
She Team of Prayoj Foundation has organised a oneday seminar on Legal Awareness For Women And Cyber Crimes Awareness here on Thursday
Vijayawada: She Team of Prayoj Foundation has organised a one-day seminar on 'Legal Awareness For Women And Cyber Crimes Awareness' here on Thursday.
Police personnel, doctors and advocates participated in the seminar.
Speaking on the occasion, B Raj Kumari, DCP Crime Branch, said that necessary measures must be taken for establishing a friendly policing system to help people utilise police services without any fear.
She said that with the support and cooperation of various sections of people, the police department will perform their duties perfectly and strive towards building a crime-free society.
Cyber criminals and cyber terrorists with techniques such as morphology, hacking and steganography were a major threat.
Even common man needs to be aware of basic things like not disclosing their personal details like PIN and OTP number, she added.
Advocate Ch Radha Kumari said that women lawyers were not getting the deserved share in the profession and it was being dominated by men.
This mindset should change and people should realise that women were equal to men in intellect and they can be good lawyers.
She said that cyber crime was a new area and many women were falling prey out of ignorance.
Widespread awareness on cyber crime should be taken up by various organisations and establishments at different levels, she added.
Students, faculty members, doctors and others were present in the programme.