CLRI, AP govt ink MoU to develop leather industry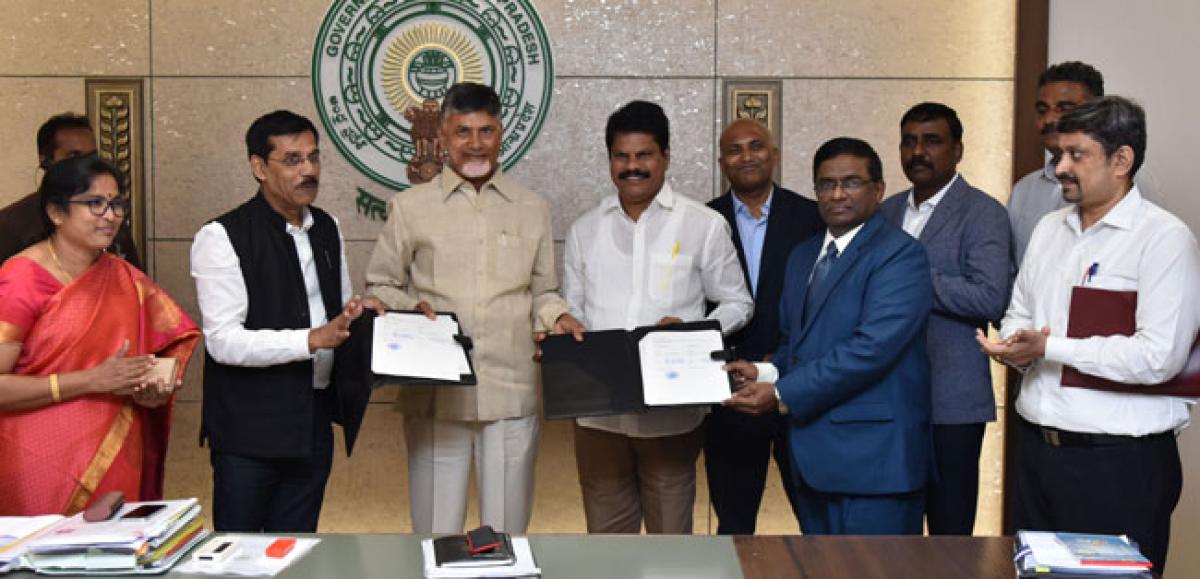 Highlights
AP government aimed to increase business in the industry to more than Rs 20,000 crore in next three years Mini Leather parks, business centres at Vijayawada, Visakhapatnam and Tirupati and 78 leather showrooms will be established by the CLRI
Amaravati: The Central Leather Research Institute and AP government entered into an agreement to develop leather industry in the state. The Memorandum of Understanding (MoU) is aimed to do research on leather industry in the state, explore market opportunities, provide services in skill development, infrastructure facilities and many other areas, says an official release on Monday. The CLRI officials met Chief Minister Nara Chandrababu Naidu on Monday at Secretariat.
AP government aimed to increase business in the industry to more than Rs 20,000 crore in next three years. Mini Leather parks, business centres at Vijayawada, Visakhapatnam and Tirupati and 78 leather showrooms will be established by the CLRI.
Along with CLRI authorities, the top business leaders in this sector also met Chandrababu Naidu and expressed willingness to invest in the state. Avanti Leather Ltd committed to invest Rs 150 crore and will generate employment to more than 2,500 people; Oversees Leathers will invest Rs 20 crore and provide 300 jobs, Chava Leather Export Company will invest around Rs 15 crore and generate 200 jobs, it is said.
Expressing happiness over their proposals, Chandrababu Naidu suggested to establish industries with eco friendly technology and produce world class goods.