Malaxmi's Sedibus signs MoU with 50K Ventures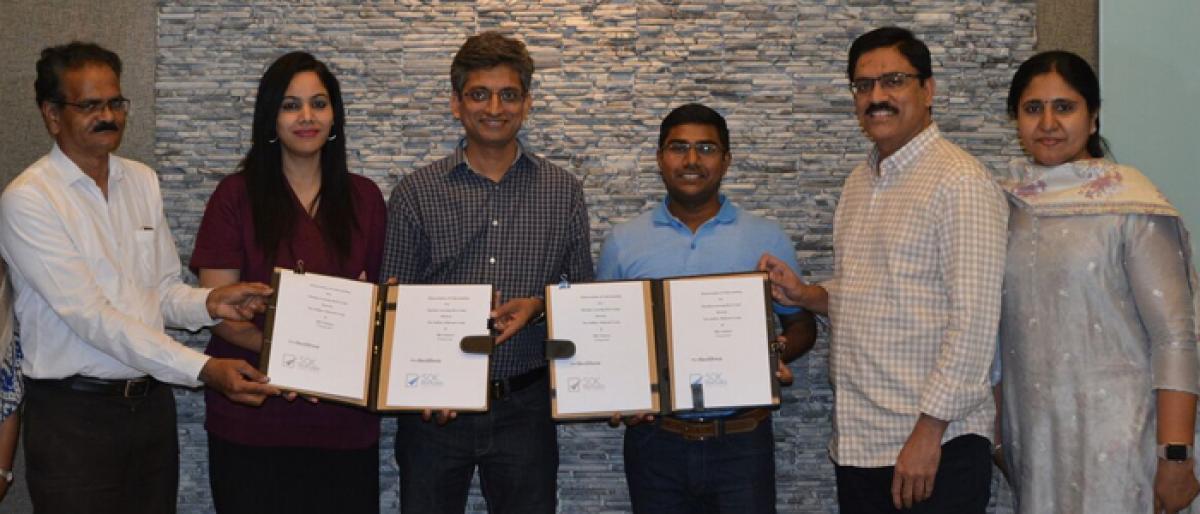 Highlights
The Sedibus of Malaxmi Group has signed MoU with 50K Ventures, a Hyderabadbased early stage investment firm to conduct their signature programmes, Artificial Intelligence AI and Machine Learning ML boot camps in Vijayawada and Amaravati The pact was signed at CCVA in Vijayawada on Sunday
​Vijayawada: The Sedibus of Malaxmi Group has signed MoU with 50K Ventures, a Hyderabad-based early stage investment firm to conduct their signature programmes, Artificial Intelligence (AI) and Machine Learning (ML) boot camps in Vijayawada and Amaravati. The pact was signed at CCVA in Vijayawada on Sunday.
Harish Chandra Prasad, Founder and Chief Mentor, Malaxmi Group said that after the kickoff of the initial activities, "We are very happy that 50K Ventures have come forward to work along with us to develop the startup ecosystem in Amaravati and AP. We are looking forward to organise a line of boot camps and hackathons in Vijayawada and Amaravati as part of our endeavor to make a ground level impact," he added.
Deepa Balasubramanian, CEO, the Sedibus said, "The AI and ML boot camps are particularly useful for the students in the campuses, when they are just about to start out with disruptive ideas in tech. Signing up with 50K Ventures is a great beginning and opportunity to offer mentoring in the arena of automation."
Technology Advisor for 50K Ventures and Wavelabs COO Harsha Avvari said, "Machine Learning and Artificial Intelligence technologies are fundamentally transforming the way we live and are creating new opportunities for startups to innovate and build new businesses. We strongly believe that this workshop will empower students and entrepreneurs by providing them understanding of how to leverage these technologies to build solutions."
Dr Tejaswini Yarlagadda, MD, Malaxmi Group and Dr E Sivanagi Reddy, CEO, CCVA were present during the signing of the MoU.