AP CM seeks assistance of Rs 1 lakh crore for losses caused due to bifurcation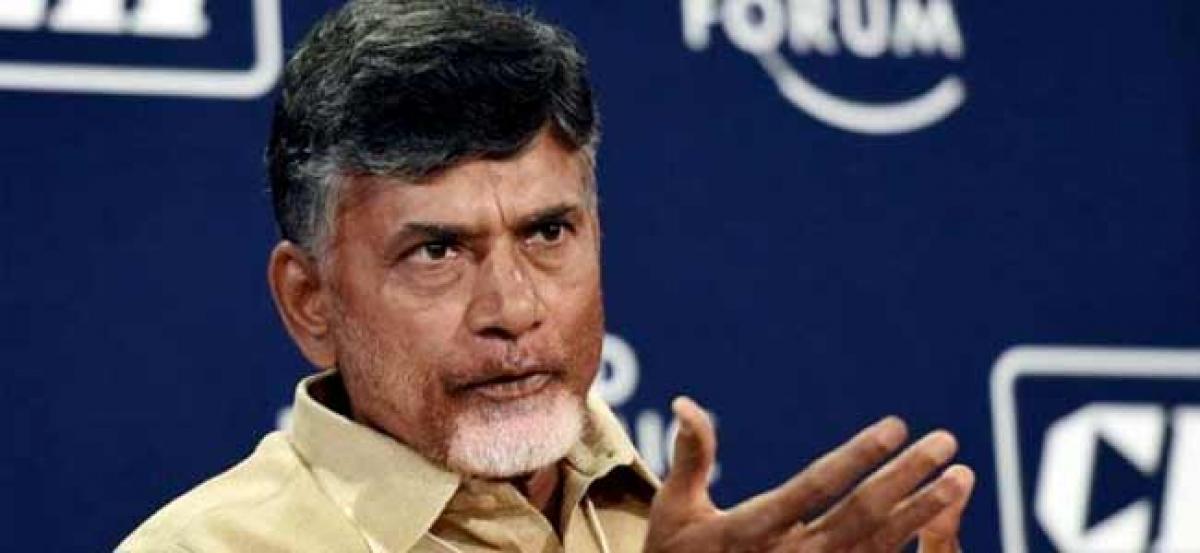 Highlights
Underlining the losses suffered by Andhra Pradesh due to the bifurcation, Chief Minister N Chandrababu Naidu has sought an assistance of Rs 1,09,023 crores for development of infrastructure in the state
Amaravati: Underlining the losses suffered by Andhra Pradesh due to the bifurcation, Chief Minister N. Chandrababu Naidu has sought an assistance of Rs 1,09,023 crores for development of infrastructure in the state.
In a meeting with the members of the 15th Finance Commission, the Chief Minister presented a report before the panel, asking for the amount. He said that the central government had promised to allot Rs 2,500 crores, but released only Rs 1,500 crores for infrastructure development so far.
Naidu also made appeals to the Finance Commission to accord Special Category Status to Andhra Pradesh, consider population as per 1971 census, and continue revenue deficit grants, disaster relief for crop failures.
The Chief Minister also appealed to allot Rs 22,250 crore for backward regions development in the state and sought allotment of Rs 10,000 crores for development of ports, airports, and roads in Andhra Pradesh.
Describing the country as a "victim of the century", Naidu said that the Centre failed to fulfill the assurances made during the state bifurcation. He said that though the state is ahead in several sectors, it is lagging behind in per capita income on par with the neighboring states.
The Chief Minister also said that his government opted for convergence of technology to the maximum level to establish most liveable standards and ease of living in the state. He affirmed that Amaravati would be developed as "hub of artificial intelligence."
Praising the Naidu-led Andhra Pradesh government, fifteenth Finance Commission chairman NK Singh described the Chief Minister as the original CEO who has developed the state in all sectors.
He also assured him positive help and said that the state should grow together.
The 15th Finance Commission, led by chairman NK Singh and also comprising of former economic affairs secretary Shaktikanta Das, Anoop Singh, Ashok Lahiri, Ramesh Chand, secretary Arvind Mehta, Joint secretary Mukhmeet Singh Bhatia, Joint secretary Ravi Kota, Economic advisor Antony Cyriac and other officials, visited the secretariat on Thursday to hear the appeals of the state government.
Minister for Finance Yanamala Ramakrishnudu, Chief Secretary Anil Chandra Puneta, Finance Secretary Ravichandran, Chief Minister's Special Chief Secretary Satish Chandra and others were also present in the meeting.