Jagan assures support to dairy farmers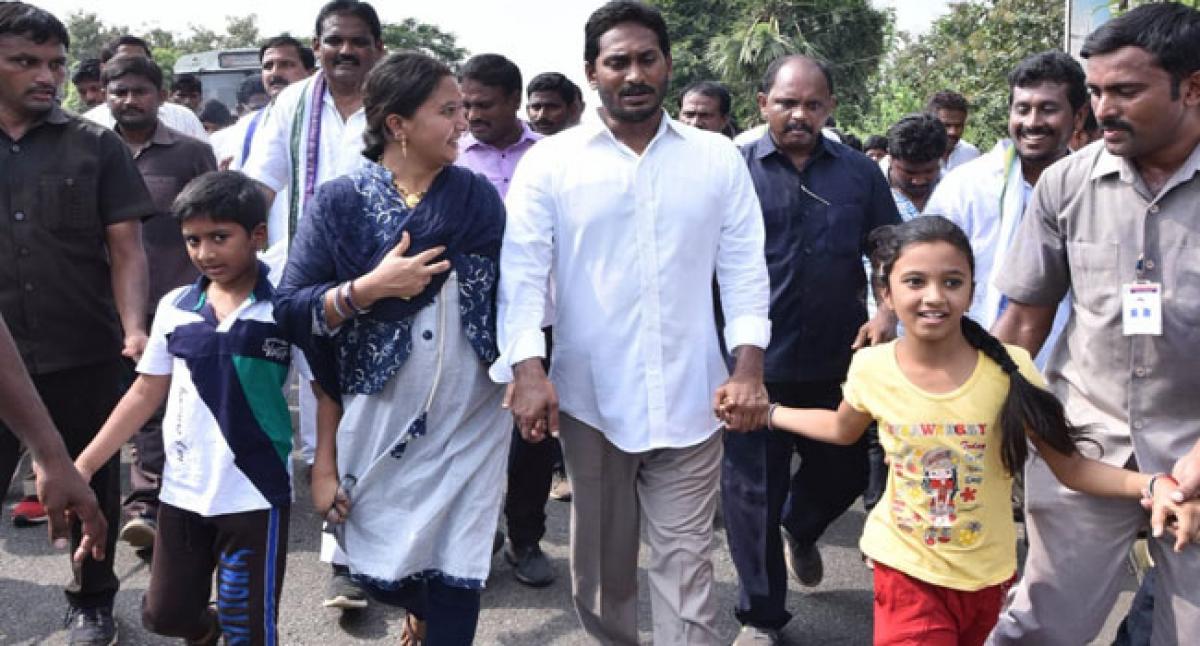 Highlights
Locals of Gajapathinagaram constituency have complained to YSRCP president Y S Jaganmohan Reddy that the TDP government was doing injustice to the eligible pensioners and sanctioning pension only to the party sympathisers
Gajapathinagaram (Vizianagaram): Locals of Gajapathinagaram constituency have complained to YSRCP president Y S Jaganmohan Reddy that the TDP government was doing injustice to the eligible pensioners and sanctioning pension only to the party sympathisers.
On Sunday, people belonging to Komatipalli, K Kothavalasa, Shikaru Ganji and Maradam villages approached Jagan during his Padayatra and expressed concern over being denied the benefit of monthly pension.
A couple from Vangara, Chiranjeevi and Syamala, met Jagan and asked him to perform Aksharabhyasam to their child. Later Riyaz from TDP minority cell, Vijayawada met Jagan and joined the YSRCP along with his followers.
K Madhu of Vangara village in Dattirajeru mandal said that the government had appointed a woman who has lesser qualification than him as anganwadi worker. Milk producers from Gadapam told that the YSRCP chief that they were being paid lesser amount by Heritage Dairy.
Later, Jagan assured that he would support the dairy farmers if his party comes into power. Maradam people pointed out that the mandal headquarters has no junior college and as a result the girl students are stopping their education at the school-level.