GVMC to launch BRTS works soon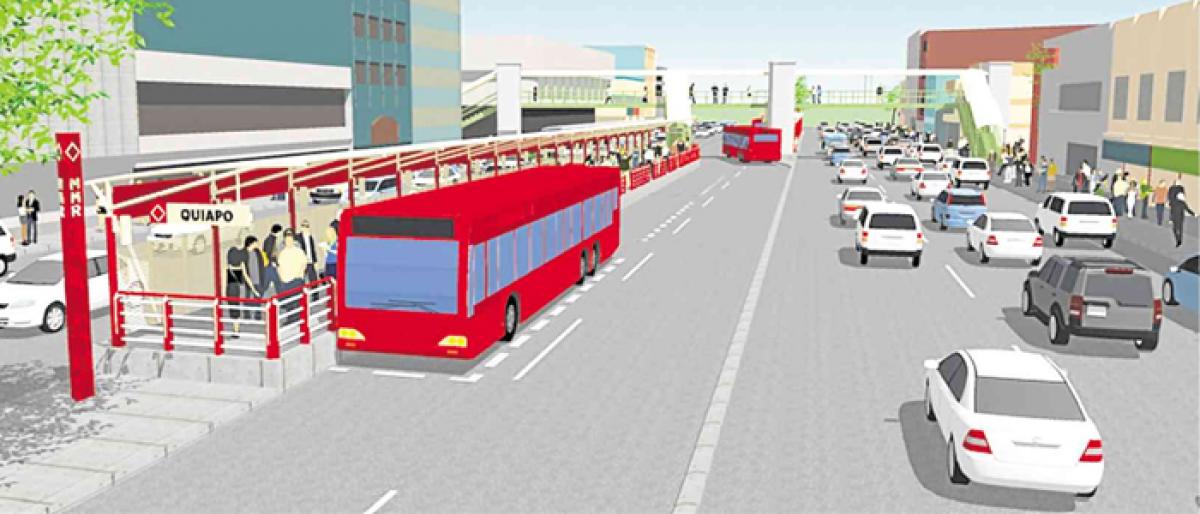 Highlights
With Sri Varaha Lakshmi Nrusimha Swami Devasthanam SVLNDS and the Greater Visakhapatnam Municipal Corporation GVMC agreed to resolve the longpending land issue for completion of Bus Rapid Transport System BRTS under the JNNURM, the GVMC has taken up two road corridors, covering 50 per cent of busy junctions in the city in 2007 at a cost of Rs 452 crore However, the land procurement at seve
Visakhapatnam: With Sri Varaha Lakshmi Nrusimha Swami Devasthanam (SVLNDS) and the Greater Visakhapatnam Municipal Corporation (GVMC) agreed to resolve the long-pending land issue for completion of Bus Rapid Transport System (BRTS) under the JNNURM, the GVMC has taken up two road corridors, covering 50 per cent of busy junctions in the city in 2007 at a cost of Rs 452 crore. However, the land procurement at several junctions would become a headache for the GVMC.
The two corridors will connect Pendurthi to Dwaraka Nagar on two different routes--one is Pendurty via Gopalapatnam, NAD Cross Roads, Kancharapalem and Railway station while the other one is via Vepagunta, Simhachalam, Adavivaram, Central Prison, Arilova, Hanumanthawaka Junction and Maddialapalem covering 42-km long four-lane roads.
The project was almost completed at three areas where the people are not coming forward to handover their shops and houses to project including 2.5-km long area at Simhachalam to Adavivaram Junctions. In fact, the lands are in long-pending dispute with the SVLNDS.
At a meeting held with the Executive Officer of SVLNDS K Rama Chandra Mohan and Commissioner of GVMC M Hari Narayanan, HRD Minister Ganta Srinivasa Rao directed the Nrusimha Swamy Devasthanam to hand over the 10 acres of land to GVMC for completion of the long-pending road work for which the GVMC would hand over its 10 acres of land located near Mudasarlova.
The both Devasthanam and GVMC agreed for the proposal of the minister. With this, the minister directed the GVMC to kick-start the road laying works from coming Monday without further delay.