Titli cyclone hits 3.32 lakh farmers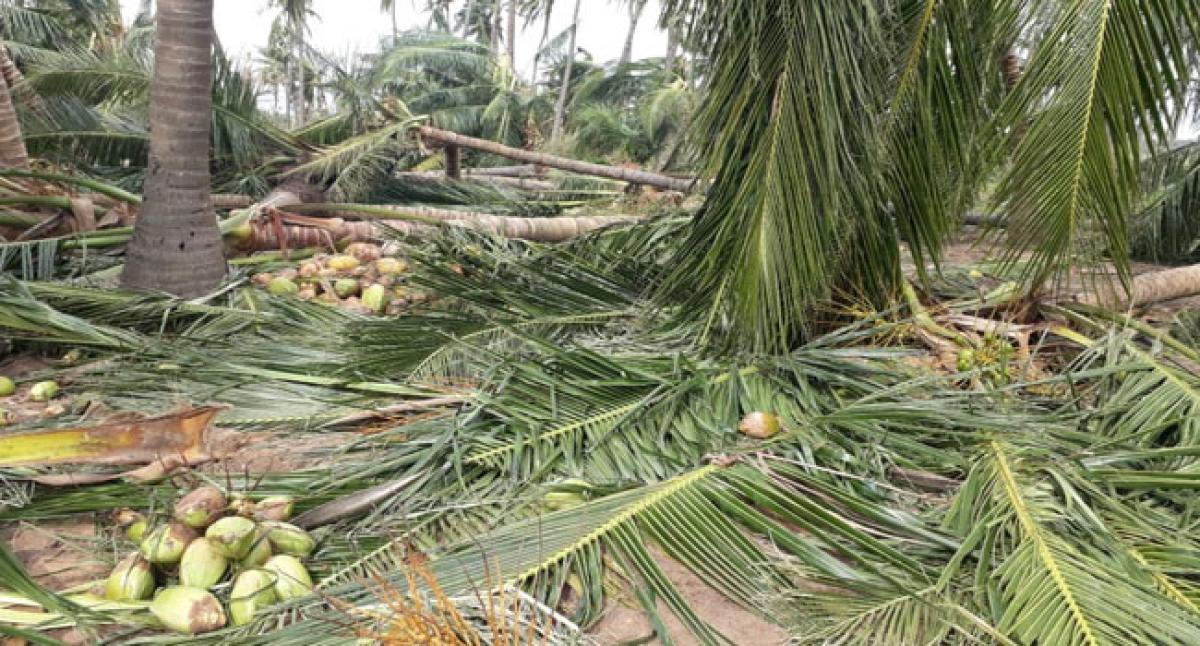 Highlights
Over 332 lakh farmers are affected by recent Titli cyclone in the coastal villages of Vajrapulotturu mandal in the district
Srikakulam: Over 3.32 lakh farmers are affected by recent Titli cyclone in the coastal villages of Vajrapulotturu mandal in the district. Unlike other cyclones previously this time Titli caused heavy loss to farm sector in the district. Paddy crop was damaged in an extent of 1.03 lakh hectares in 25 mandals out of the total 38 mandals in the district. Cotton, sugarcane, maize and other crops were damaged in an extent of 2,000 hectares.
In total 2,12,006 farmers lost their crops due to the cyclone. "This time Titli cyclone caused huge damage to agricultural crops and more farmers affected than any other cyclones previously," said joint director for agriculture PDV Ratnakumar.
Horticulture crops like coconut, cashew and mango were damaged in an extent of 36,000 hectares in many mandals, particularly in Uddanam area. The horticulture affected farmers are enumerated as 1,19,990. The total crop loss was estimated as Rs 205.20 crore and horticulture crops suffered a damage of Rs 262.17 crore.
Subscribed Failed...
Subscribed Successfully...