Pawan has no right to criticise CM: Ganni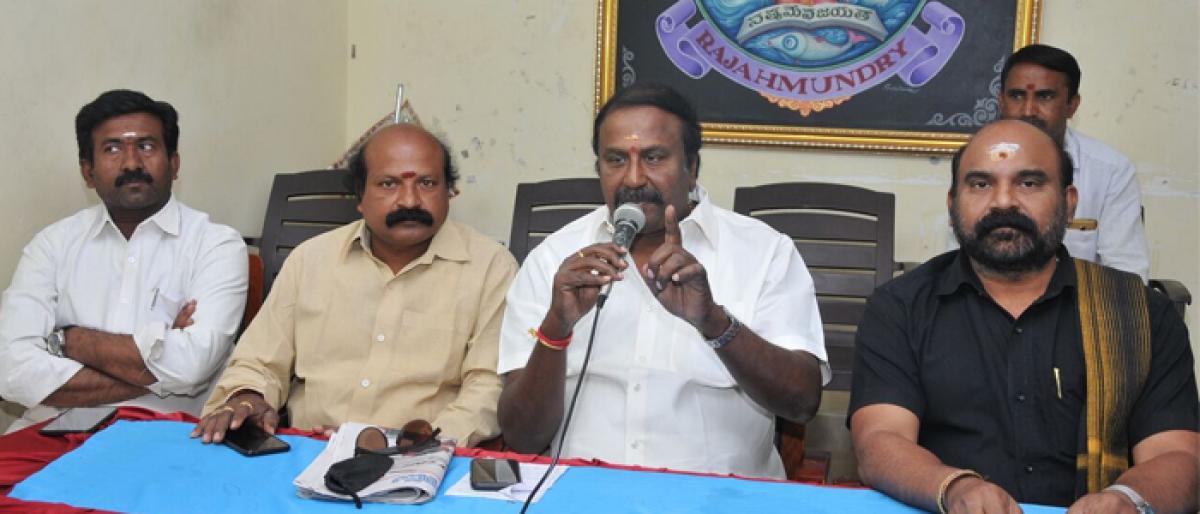 Highlights
Godavari Urban Development Authority GUDA chairman Ganni Krishna has said Jana Sena Party JSP chief Pawan Kalyan has no right to criticise Chief Minister Nara Chandrababu Naidu
Rajamahendravaram: Godavari Urban Development Authority (GUDA) chairman Ganni Krishna has said Jana Sena Party (JSP) chief Pawan Kalyan has no right to criticise Chief Minister Nara Chandrababu Naidu.
Speaking to reporters at Press Club here on Thursday, he said Naidu was the only leader who can save the state and said no one compete with him.
As said by JSP chief Pawan Kalyan, Naidu was not a contractor of Polavaram Project and took the responsibility to complete the project as per schedule.
There was no need for him to take commissions by giving the works on sub-contract, he replied.
He alleged that JSP and YSRCP had colluded with the BJP and trying to tarnish the image of Naidu. They were also trying to hamper the development of the state.
It was good for Pawan Kalyan to think twice before making comments against persons of Naidu's stature.
The people have been watching the speeches and his derogatory comments on Naidu and they will teach a lesson to Pawan Kalyan in the forthcoming elections.