SACET students volleyball champions at Vignan Sports Fest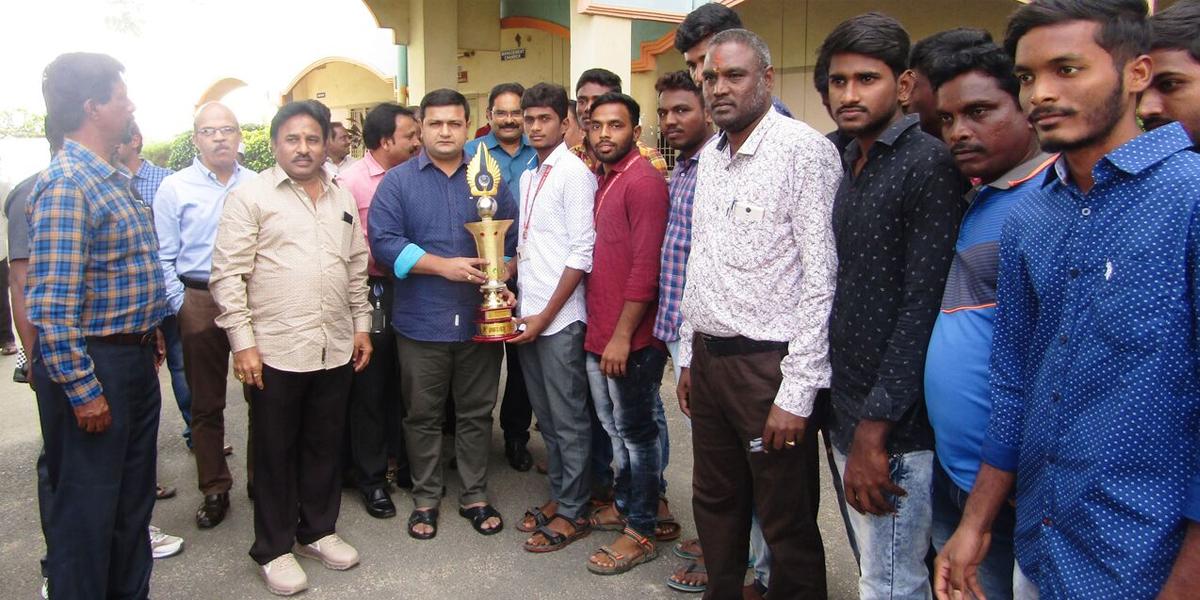 Highlights
The students from St Anns College of Engineering and Technology won the first prize in the volleyball championship at Vignan Sports Festival, announced the college secretary Vanama Ramakrishna Rao and correspondent S Lakshmana Rao in a statement
Chirala: The students from St Ann's College of Engineering and Technology won the first prize in the volleyball championship at Vignan Sports Festival, announced the college secretary Vanama Ramakrishna Rao and correspondent S Lakshmana Rao in a statement.
The principal P Ravi Kumar said that the students from the college participated in the Sports Festival organied by the Vignan University at Vadlamudi recently and become the winners.
The physical director Annam Srinivasa Rao said that 28 teams from various colleges and universities participated in the volleyball sport, but SACET team won over the Vignan University, Vizag team in the finals to become champions.
He said that K Gopi Krishna, T Dileep Kumar, J Aditya Chandra Reddy, Dhan Raj, M Balaji, A Rajasekhara Reddy, GV Sai Pavan, Mahesh Babu are the members of the champion volleyball team.
The district collector Vadarevu vinay Chand has participated in the programme arranged by the college appreciating the team and congratulated them.
The college administrative manager RV Ramana Murthy, PETs, staff and students also appreciated the students for winning the championship.