Sub-registrar office in dilapidated state in Bhimavaram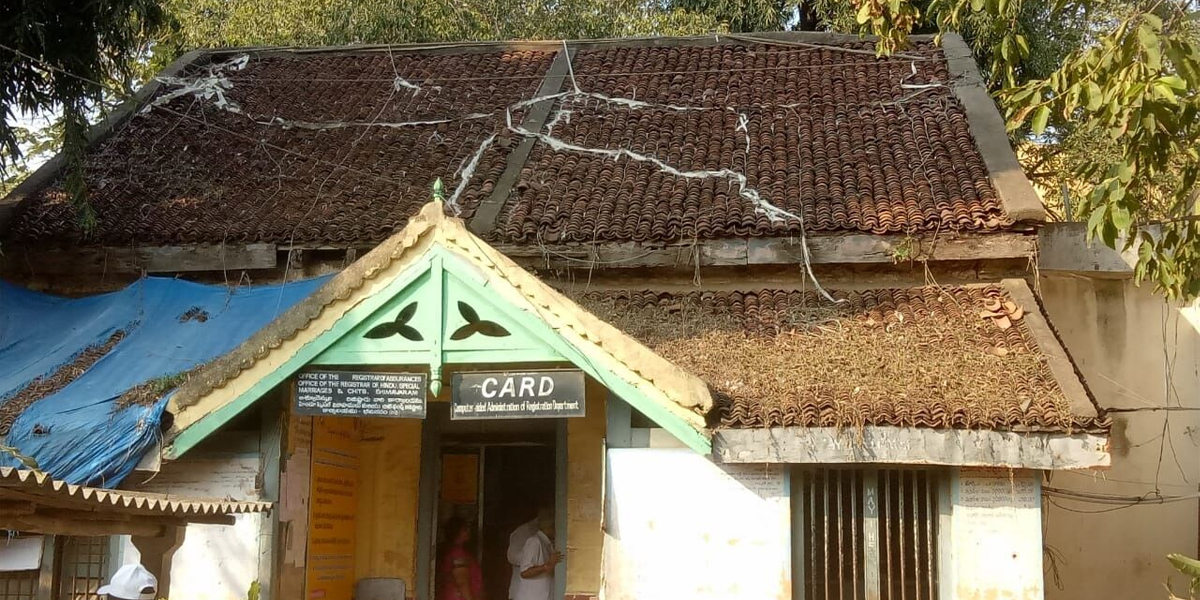 Highlights
While subregistrar office in Bhimavaram is continuing in dilapidated condition, West Godavari district registrar office was housed in rented premises, thanks to the utter neglect of governments since 2012
Bhimavaram: While sub-registrar office in Bhimavaram is continuing in dilapidated condition, West Godavari district registrar office was housed in rented premises, thanks to the utter neglect of governments since 2012.
The government proposed to construct a common shelter for both the offices as they were accommodated in pathetic conditions.
Though proposals were readied with an estimated cost of Rs 35 lakh for construction of two-storied building, no funds were released so far.
As a result, the sub-registrar office is continuing in a ruined tiled house constructed in 1865 whose roof is partially covered with tarpaulin to avoid leakage during rain and to save valuable records.
Temporary repairs were conducted to the house in order to make it safe for the staff. The district registrar office is accommodated in a rented portion near-by.
As these offices deal with crores of rupees of land and property transactions, the government felt the need for permanent building for both the offices on the same premises.
However, the proposal remained a non-starter.