SACET enters MoU with Vidal NDT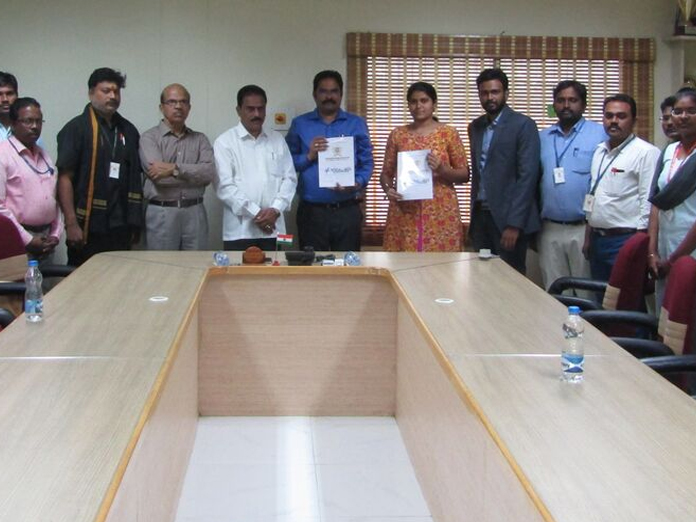 Highlights
The correspondent of St Anns College of Engineering and Technology, S Lakshmana Rao and its secretary Vanama Ramakrishna Rao announced that the department of Mechanical Engineering in their college entered into a memorandum of understanding with the Vidal NDT on Tuesday
Chirala: The correspondent of St Ann's College of Engineering and Technology, S Lakshmana Rao and its secretary Vanama Ramakrishna Rao announced that the department of Mechanical Engineering in their college entered into a memorandum of understanding with the Vidal NDT on Tuesday.
The college principal Dr P Ravi Kumar said that the two-day workshop for the mechanical engineering students on the 'Non destructive testing in mechanical industries and applications', concluded on Tuesday.
He said that Preetham Mehar from the Vidal NDT acted as the resource person and trained the students on ultrasonic testing, liquid penetration testing, magnetic particle testing, radiographic testing.
Later, the principal announced that the mechanical engineering department inked the MoU with the Vijayawada based Vidal NDT.
V Lakshmi Narayana, HoD of the mechanical engineering said that, as part of the MoU, the college students will participate in the research and development, training and internships in the company which is also offering job assistance to them.

The HoDs, students, teaching and non-teaching staff from other departments appreciated the mechanical engineering department for entering into the MoU with Vidal NDT, Vijayawada.