21 water pipelines gutted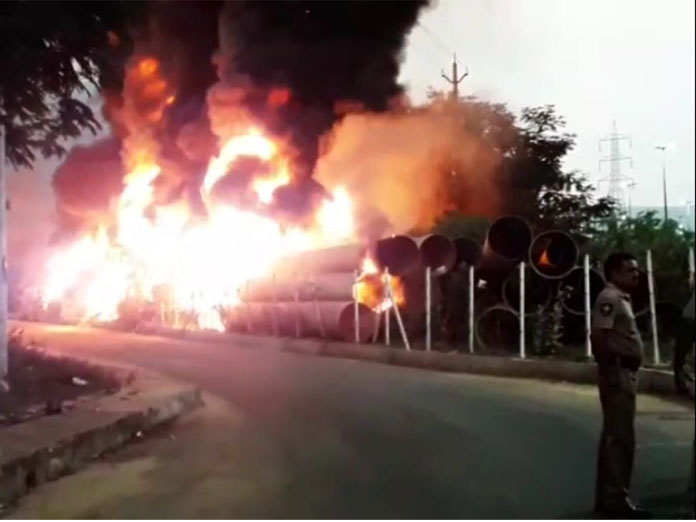 Highlights
Over 21 water pipelines of Greater Visakhapatnam Municipal Corporation GVMC, manufactured with outline highdensity fabric content were gutted in a fire mishap in the city on Saturday night
Visakhapatnam: Over 21 water pipelines of Greater Visakhapatnam Municipal Corporation (GVMC), manufactured with outline high-density fabric content were gutted in a fire mishap in the city on Saturday night.
As part of the smart city project works, the GVMC has initiated 24/7 drinking water supply works in the city and as part of the works, underground pipeline works were going on.
The GVMC dumped a big number of pipelines at various locations including near Central Prison in the city. Some locals of the area called up the fire department and informed that the pipelines caught in a fire mishap.
As many as four fire tenders rushed to the spot and after one-hour long exercise, the fire was put off.
When asked about the incident, the GVMC officials informed that after inquiry only they can able to tell about the accident.
With the fire mishap, the EPDCL switched off the local feeder lines as an emergency.