AIIMS Mangalagiri to open outpatient department by Feb-end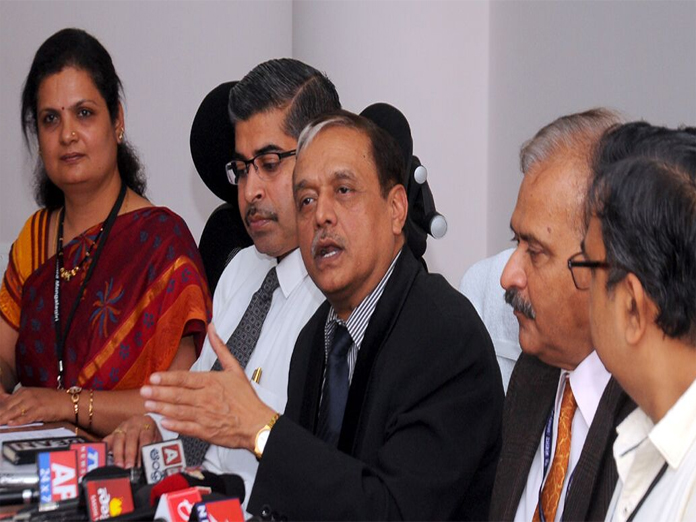 Highlights
Dr Mukesh Tripathi, who is appointed Director of All India Institute of Medical Sciences AIIMS at Mangalagiri by the Union Ministry of Health, told the media here on Monday that outpatient department OPD for the AIIMS would be opened by the end of February
Vijayawada: Dr Mukesh Tripathi, who is appointed Director of All India Institute of Medical Sciences (AIIMS) at Mangalagiri by the Union Ministry of Health, told the media here on Monday that outpatient department (OPD) for the AIIMS would be opened by the end of February.
Dr T S Ravikumar, Vice-Chancellor of the SVIMS, AP, who is appointed president of the institute body for the AIIMS, introduced Dr Mukesh Tripathi. He would be responsible for running of the AIIMS, he said and added that Tripathi had rich experience in institutions like AIIMS-Rishikesh and SGPGI, Lucknow.
Dr Tripathi has been awarded Uttar Pradesh Rattan in September 2015, he said. Dr Ravikumar thanked the State and Central governments for their unstinted support for the AIIMS Mangalagiri. Dr Ravikumar said that the diaspora in various countries like USA, UK, Australia, Singapore and others would be invited as visiting professors.
Dr Tripathi assured the people that the AIIMS Mangalagiri would have the same facilities if not more than AIIMS Delhi. "The desired equipment is ready," he said. He said that apart from pedagogy and academics, they plan to undertake research. Dr Tripathi said that the objective is innovation in pedagogy and to create leaders of future health centre at the AIIMS.
Presently, there are 50 students in the first year selected through national-level entrance test. Deputy Director (Admin) Shramdeep Sinha said that AIIMS would be fully operational by mid 2020. Presently, 12 clinical departments would be at the OPD at Mangalagiri which would be opened by the end of February.
There would be facilities like diagnostics and pharmacy apart from 48 doctors and 16 nurses, he added. "The AIIMS would be completed in two phases and the second phase would be ready by 2020, by which time the Vijayawada premises would be shifted," he said.
He said that he was happy Mangalagiri AIIMS is ahead of the other two AIIMS at Nagpur and Kalyan. Dean Dr Joy A Ghoshal, Medical Superintendent Dr Rajesh Kakkar, Associate Dean Dr Desai Vidya Sripad and HoD of Physiology Dr Amudharaj D were also present.