Govt helping artisans, says Mayor PRS Sai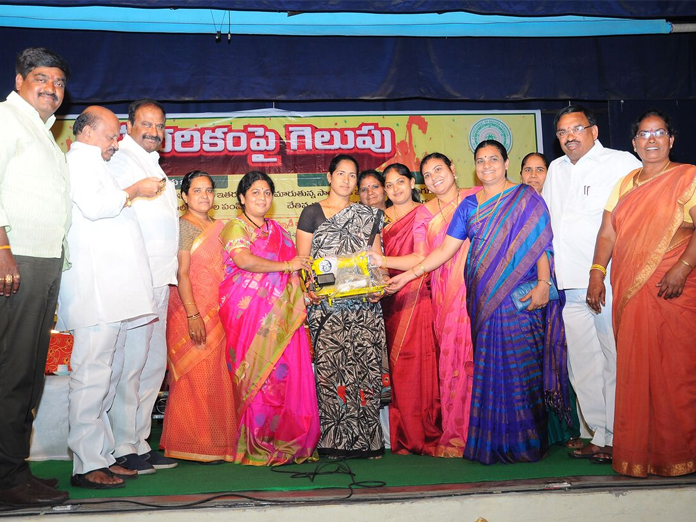 Highlights
Mayor PRS Sai has said that the state government was very much particular to enhance the living standards of the people by extending support to them in various ways
Rajamahendravaram: Mayor PRS Sai has said that the state government was very much particular to enhance the living standards of the people by extending support to them in various ways.
Participating in the 'Pedarikam Pai Gelupu' programme held at Subramanya Mydanam here on Tuesday, she said the government was giving necessary equipment to all artisans by spending crores of rupees.
Chief Minister N Chandrababu Naidu is very much interested in enhancing the monthly income from the existing Rs 10,000 to Rs 15,000. The government was giving necessary material to rajakas, nayi brahmins, medara and other communities.
MLC Adireddy Appa Rao said Naidu was putting his efforts to enhance the well being of various communities. A sum of Rs 70 crore was given as interest-free loans to the beneficiaries in the city.
GUDA chairman Ganni Krishna asked the women to avail this opportunity judiciously to achieve empowerment.
Deputy mayor V Rambabu, Commissioner Sumit Kumar, corporators and officials were present.