Poll campaign by JSP activists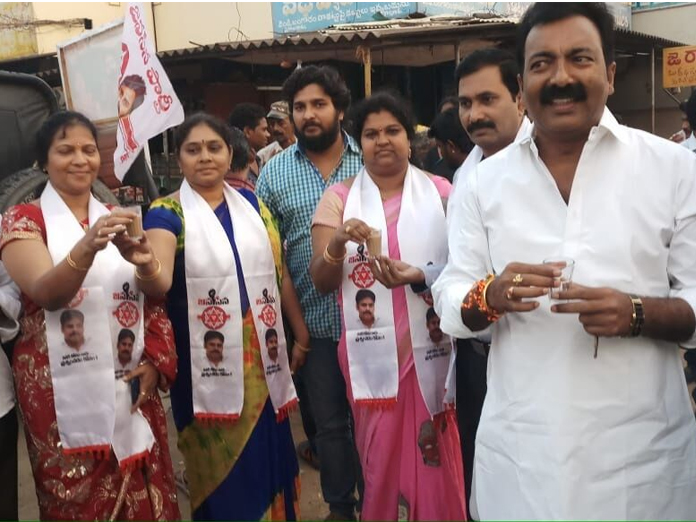 Highlights
The Jana Sena Party activists led by Kakinada 39th division corporator Makineedi Seshu Kumari participated in doortodoor campaign in Gaigolupadu and surrounding areas in Kakinada rural constituency on Tuesday
Kakinada: The Jana Sena Party activists led by Kakinada 39th division corporator Makineedi Seshu Kumari participated in door-to-door campaign in Gaigolupadu and surrounding areas in Kakinada rural constituency on Tuesday.
They appealed to the voters to vote for the glass symbol in favour of Pawan Kalyan for the welfare of the common man.
Several youth in the area who also participated in the campaign asked the voters to vote for Pawan Kalyan for corruption-free administration and for long term interests of the state.