Meet on applied science on March 27, 28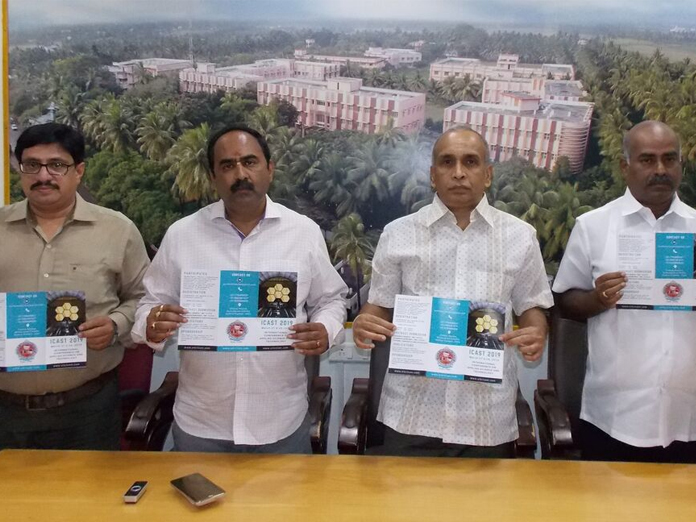 Highlights
SRKR Engineering College here will organise a twoday international conference on Applied Science and Technology ICAST2019 from March 27, said the college principal Dr G Pardhasaradhi Varma
Bhimavaram: SRKR Engineering College here will organise a two-day international conference on Applied Science and Technology (ICAST-2019) from March 27, said the college principal Dr G Pardhasaradhi Varma.
The college secretary and correspondent, Sagi Vithal Ranga Raju released the brochure and the college Technology Center head Dr N Gopala Krishna Murthy also attended at the brochure releasing programme here on Tuesday.
Speaking on the occasion, the programme director and college R and D dean Dr PA Ramkrishnam Raju said that the ICAST-2019 will be very useful for researchers and students to learn about international technical developments.
Eminent experts from all over the world will participate to give latest technical advances, he added.
Programme convener Dr Venu Reddy said that the international conference mainly focuses on recent innovations in applied science and technology.
The conference helps students to update current developments in this area that also useful for societal need and research works.
Last year also ICAST-2018 international conference was conducted successfully, he added. The conference details are available at WWW.srkricast.com